After one of Team Pickit's most productive summer to date, the fall is in full swing and we're releasing features faster than ever, so we thought we'd let you know about a few upgrades and modules we've been building to keep you in the loop.
Highlights include new user feedback functionality, usage analytics, AI-powered facial recognition, and *drum roll* a new native desktop app. Our beta testers assure us this latest release is one for the books, so we've listed five new things you can do with Pickit in Q4.
1. Go native with Pickit Desktop

The new native app brings our smart and simple DAM platform right to your Mac or PC desktop. Think of it as a local version of your Pickit DAM so you can move content from your Pickit libraries to folders or other software without ever leaving your desktop. Users can copy and paste files to the desired destination, while admins can also edit a file directly in the desktop app and save it back to Pickit, visible for all users.
This distraction-free option allows you to quickly and easily move content from your Pickit libraries to folders or other software on your desktop without ever switching to your browser or one of our apps for Microsoft or Google.
It's a simpler way to collaborate with freelance designers, content creators, and agencies in real time – always with the confidence that only approved and updated versions of every asset are displayed on each creative team member's desktop. Dare we say game-changer?
2. Understand your users with the new Insights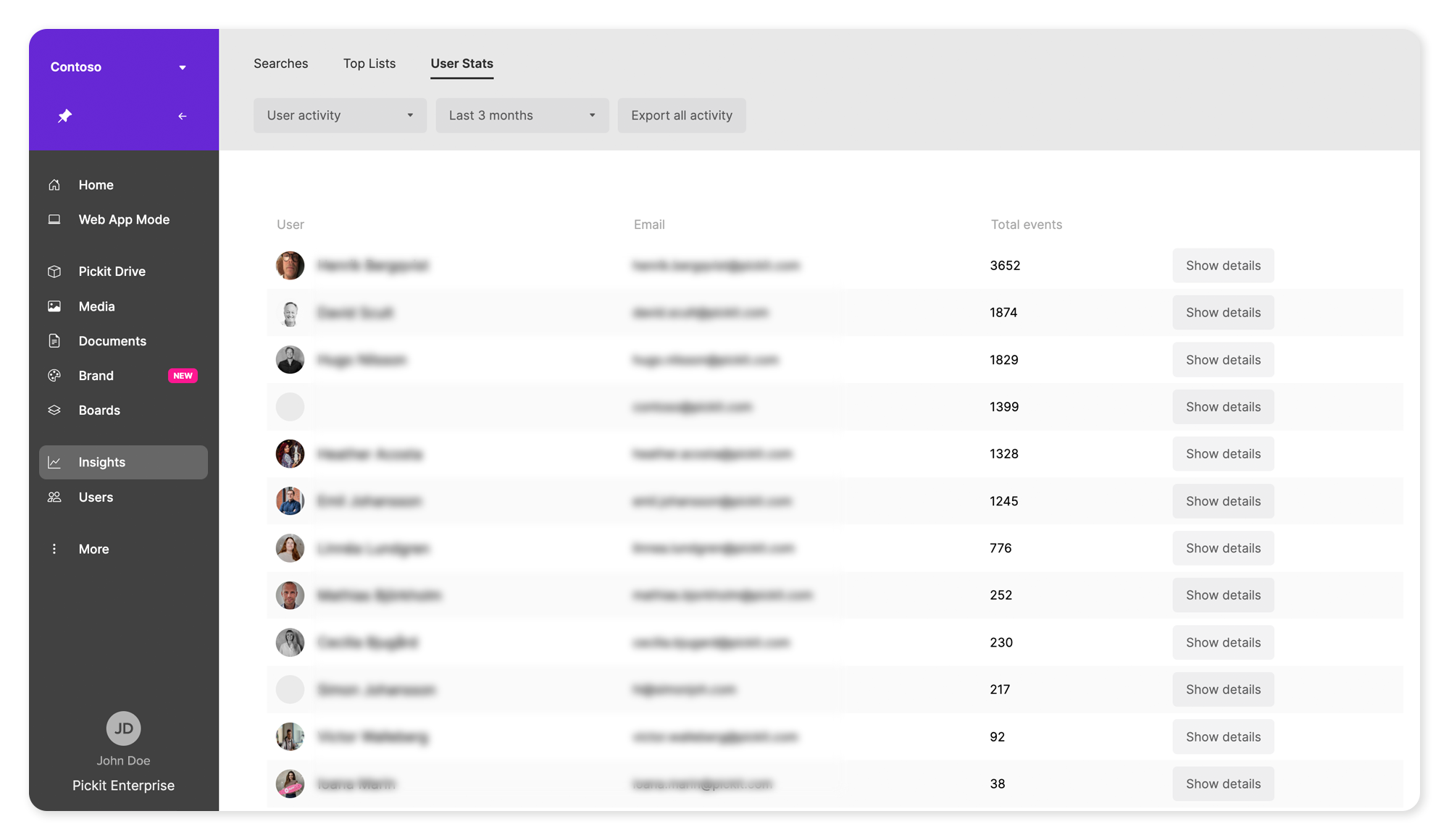 The Insights dashboard now includes a tab for User stats, providing admins with a more detailed overview of how people are engaging with their digital assets and using the platform. Understanding usage is key to keeping on top of your library and making sure you're always filling it with the right assets, so this one's designed to take the guesswork out of curating content.
Here are a few things you can track:
Search terms
Search volume
Downloads
Collection history
Apps used
Sound interesting? Book a demo here
3. Centralize and organize with Pickit Drive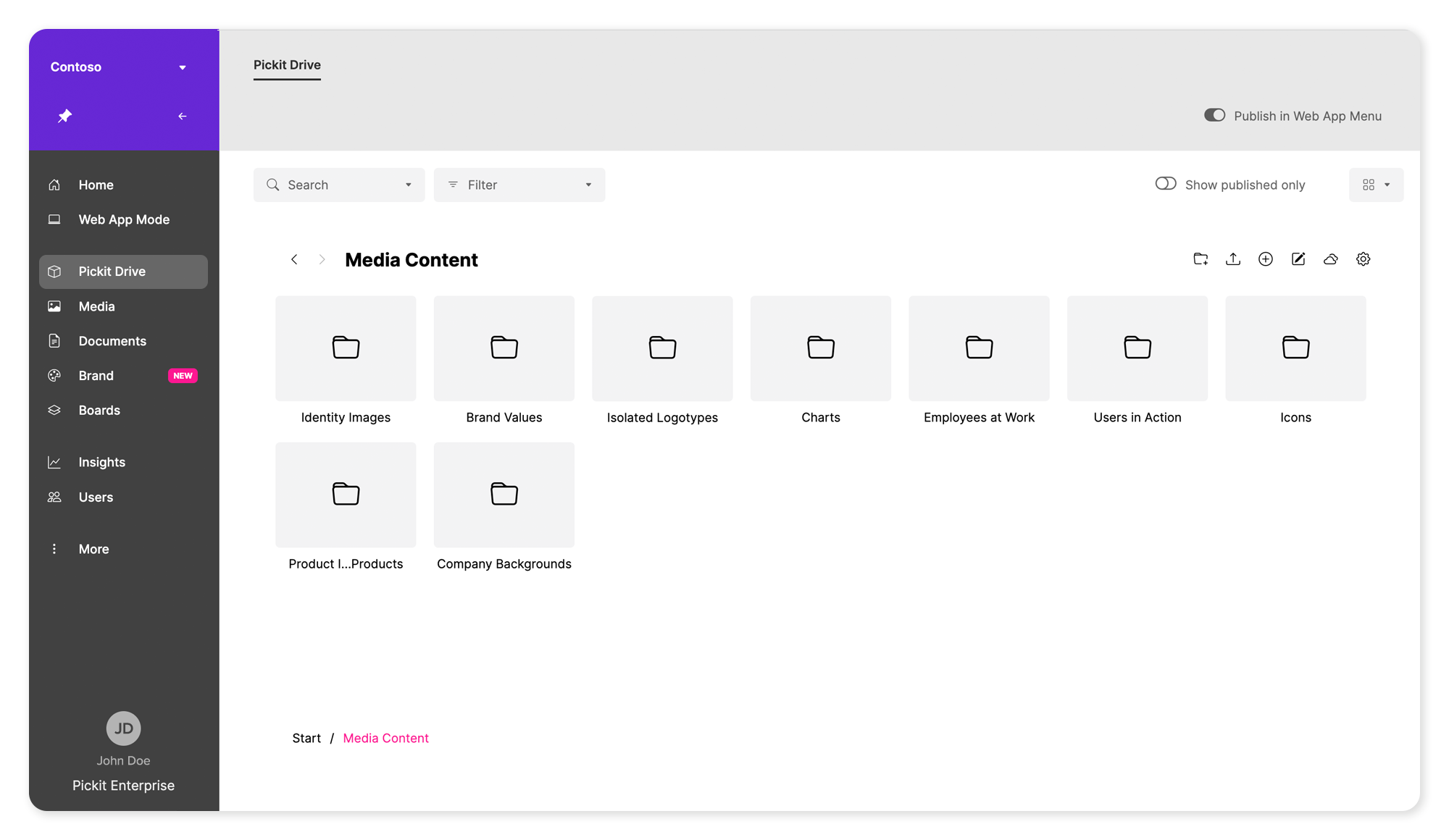 Drive is a new easy-access hub for your assets where you can browse files from both your Media and Documents libraries in one place. It's also a way to gather files and folders from your cloud storage solutions (including Dropbox, SharePoint, Box, and Google Drive) for a clear overview and better control without necessarily needing to import them permanently or remove them from the other services.
Sync seamlessly from other platforms, leverage nested folders and much more. We'd love to show you.
4. Gather user feedback on files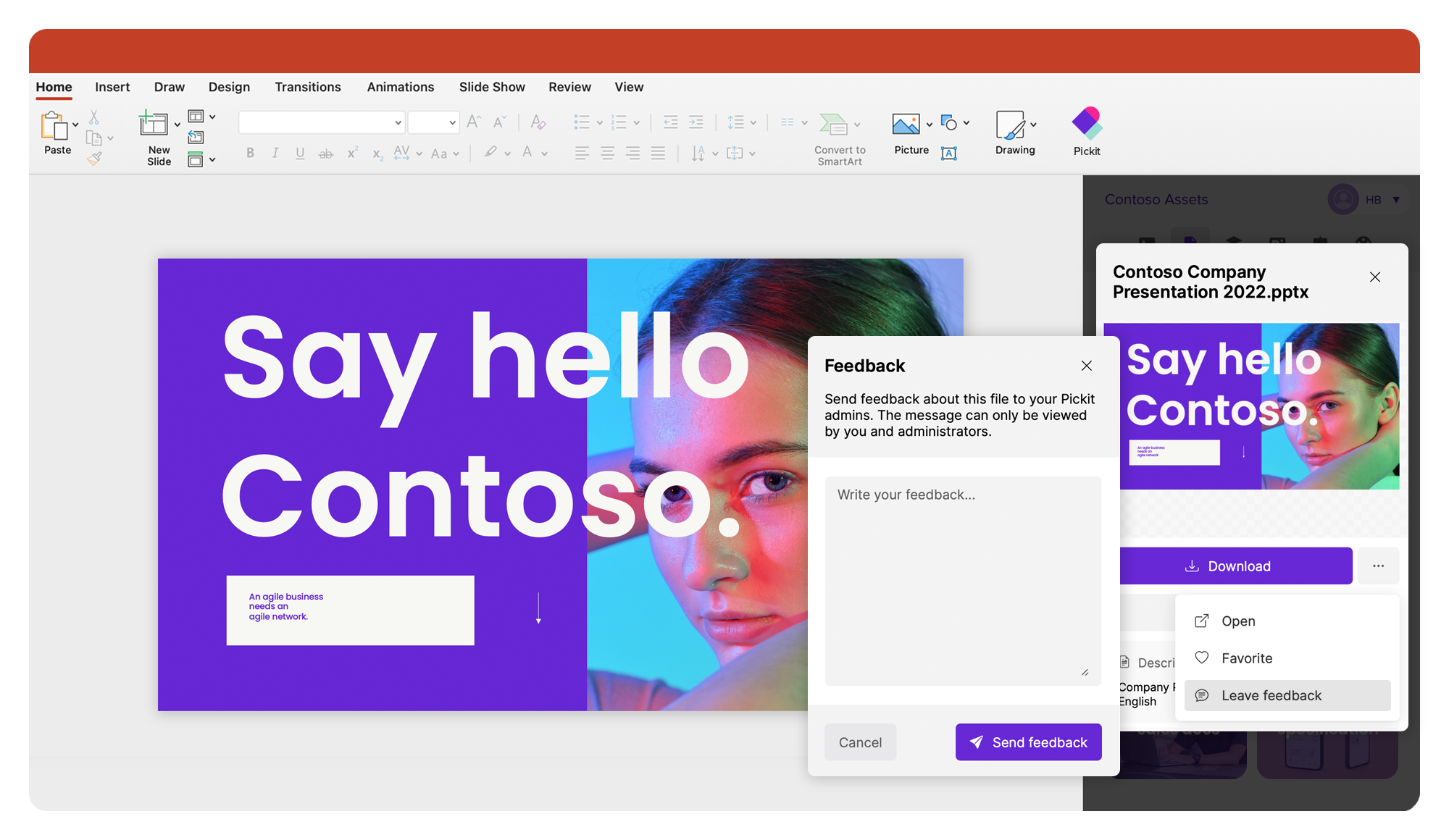 Ever wished you could collect feedback from your users without having to send an email or wander around the office with a notepad?! We get it. A centralized platform for digital assets really should allow for centralized feedback in a digital format, right? Well, now it does.
This new feature enables users to leave comments associated with specific image files, so their admins can view and review the feedback and either respond or resolve the issue using an automated email to the user.
How users can leave feedback
To leave feedback on a file, preview the file in the web app and click on the Feedback option. It's limited to one message of feedback per file/user. However, users can always update the feedback by adding more information. If an admin has already reviewed the feedback, an Approved icon will be displayed next to the file. Updating any feedback will reset it and display it as new feedback for the admin.
Want to see this one up close? Book a personal walkthrough.
5. Index images faster with facial recognition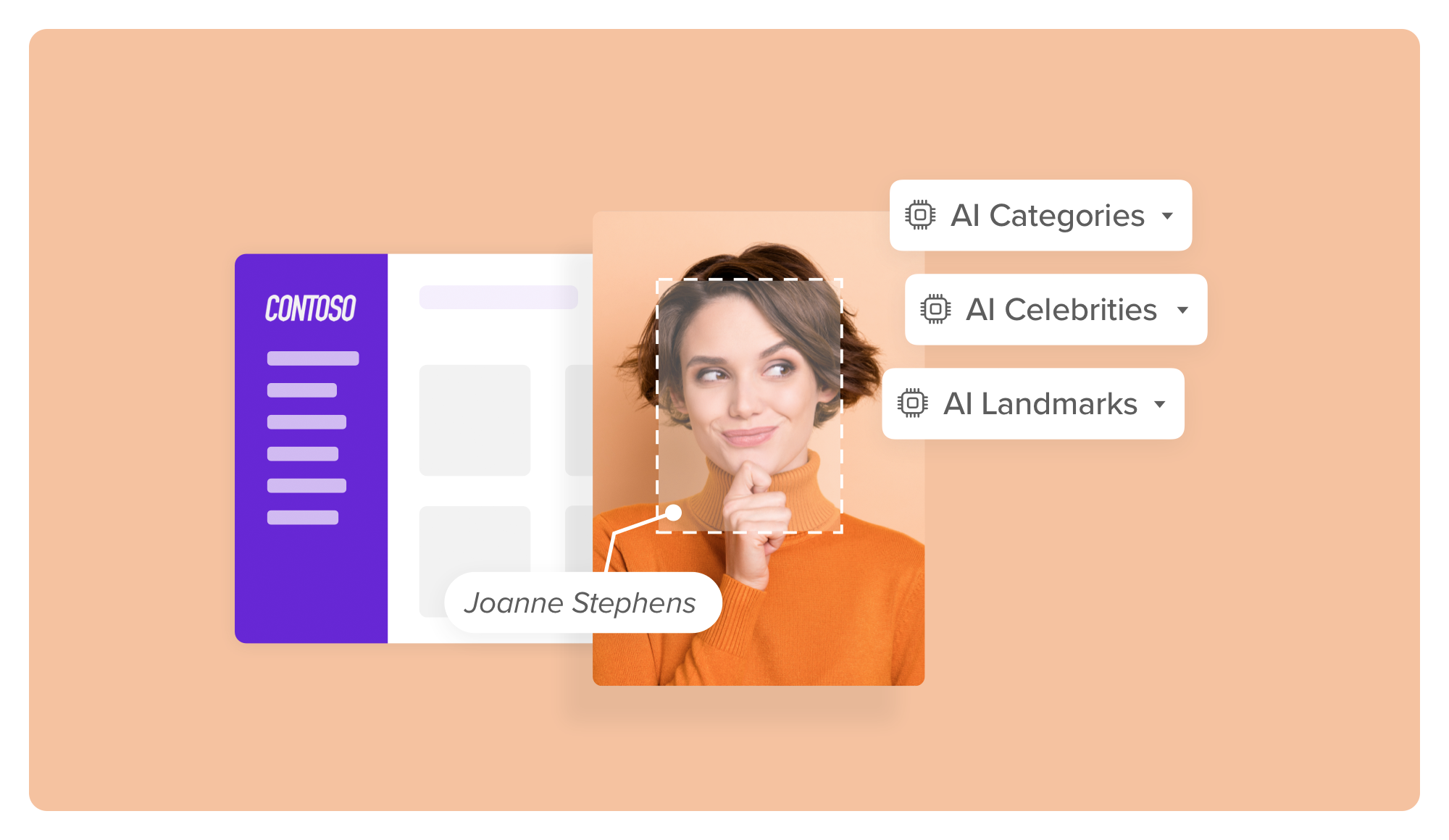 Just organized a photo shoot at the office and snapped a stack of new staff portraits? Held an organization-wide event or captured your colleagues living large at the annual Christmas party?!
Our new facial recognition feature is perfect for large imports full of portraits, team photos, and crowd shots. The technology scans your files when imported or uploaded to Pickit, identifying new faces and people already in your library.
When switched on, people will be automatically tagged using AI, but admins can remove and change tags, as well as enter the names of new people added to the library.
Plenty more in the pipeline
We've got lots more we'd love to tell you about, but we'll let you wrap your head around these five features first. Watch this space for more new modules coming soon.
Anything you'd like to learn more about? For more info, request a 15-minute demo and one of our product specialists will be happy to walk you through it.