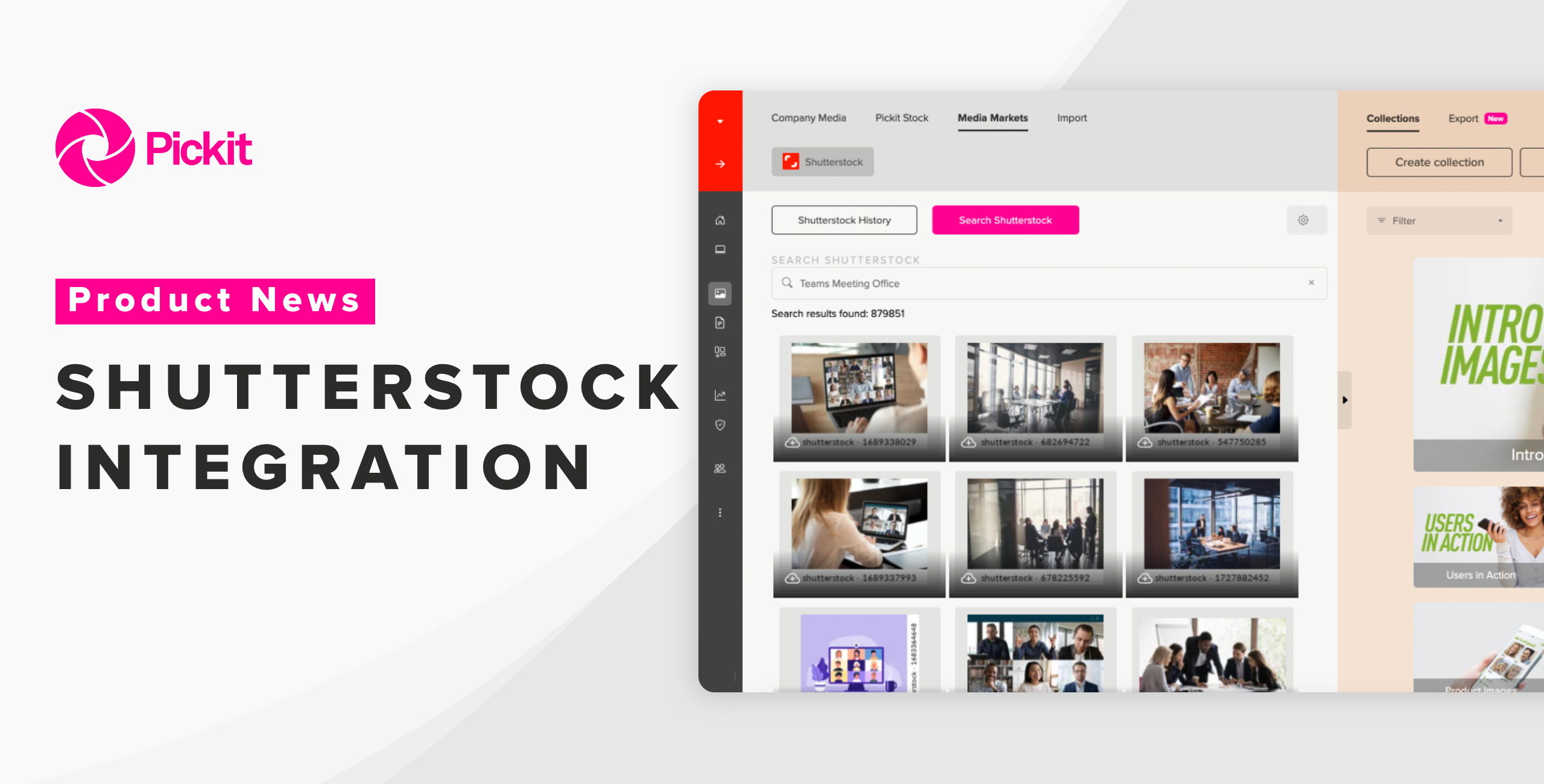 As parts of the world slowly but surely step out of some really challenging times, a large number of organizations around the world are taking a closer look at how to successfully continue the transition to a more flexible workplace model–one that meets the needs of employees that work both remotely and in a physical office space. Companies are also increasingly looking to satisfy the tougher demands being placed on establishing a healthier work-life balance as a result of the hybrid workplace.
For the last year or so, this has been our primary focus at Pickit too, following through on our commitment to develop smart solutions that meet the demands of an ever-evolving work life. If you've been following our updates, you'll know we've recently released integrations for cloud storage solutions including Dropbox, SharePoint and Box.
We're now thrilled to announce another pivotal partnership with another global giant: Shutterstock. In case you've been under a rock for the last decade or two, Shutterstock is a leading creative platform offering high-quality content and tools for brands, businesses and media companies. Shutterstock adds hundreds of thousands of images each week, and currently has more than 370 million images and more than 21 million video clips available. We're convinced that this addition will further increase the value of our product offering and enhance our already comprehensive DAM system.
Read on to see how the new integration can simplify your workflow and help create a smoother experience across all your applications.