We're delighted to announce our latest release: Pickit Boards™. It's a new module designed to help you bundle and share contextual content in an appealing, accessible package. Think of it as an easy-to-build, responsive microsite that allows you to quickly distribute assets and accompanying instructions or information without having to navigate complicated CMS tools or involve an expensive agency to dress up your content.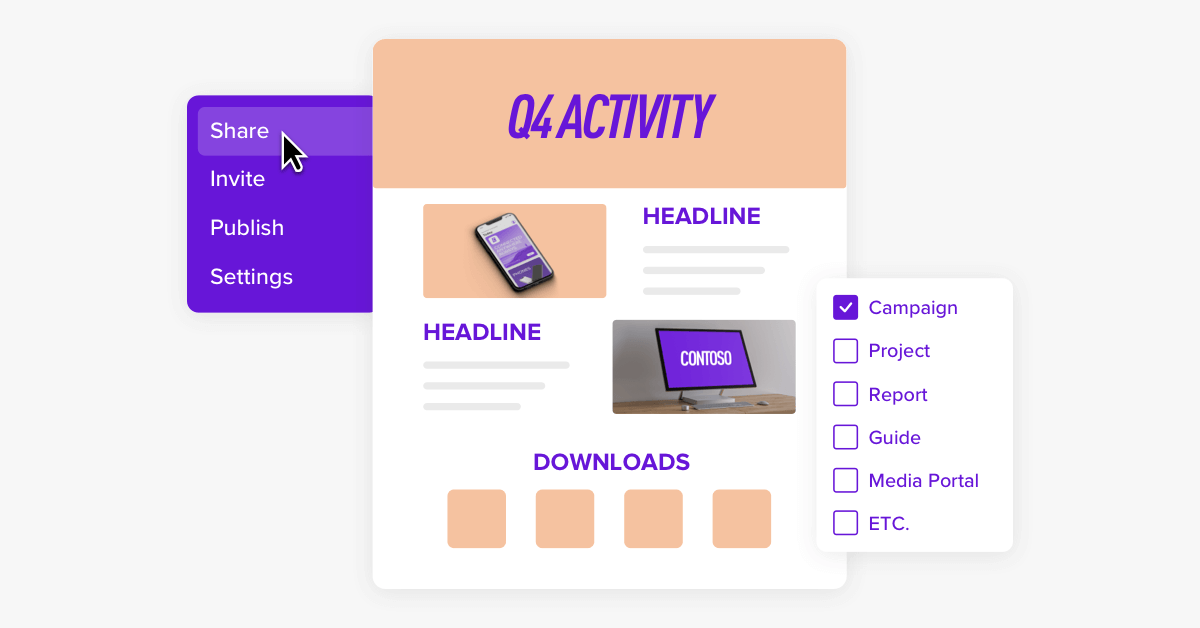 Say hello to Pickit Boards™!
Boards™ is designed to meet the needs of any company or creative looking to share content for a specific context, often alongside guidelines and relevant info about how the assets are intended to be used. The feature is perfect for product launches, sales collateral, campaigns, newsletters, event info, and more It's a perfect remote workplace feature that's fully aligned with the latest trends and the ever-evolving workday of our end-users.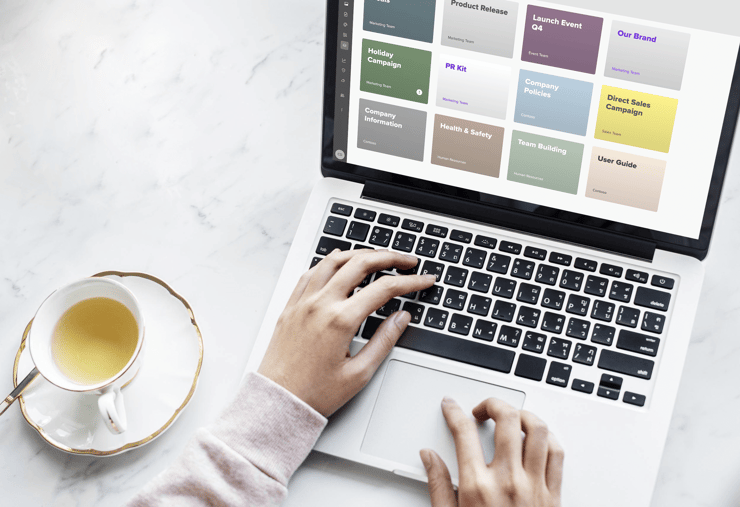 As an administrator, you can easily and quickly create a Board™ to package and share material with internal or external stakeholders for specific contexts. Whether it's material for an upcoming marketing campaign, content for the latest product launch, invitations to a company event, or a quarterly sales report, it's an easier way to share heavy files and visuals together with context-specific instructions and other relevant information. Content creators can use permissions and roles to decide and control who has access to what, and when. Our powerful Insights Dashboard also makes tracking the assets' usage and performance effortless.
How does it work?
Once you've signed into the Pickit platform, you can find Boards in the side menu below Guidelines on the home page for Content Administration. This is where you will start to create your first Board.
After clicking on Create new Board, you'll be able to name it and generate a thumbnail by selecting a background color and the font color. You can also choose if you'd like the Board to be displayed full screen or use a scaled version at the center of the page. These settings are also accessible by hovering the mouse pointer over the thumbnail and clicking on the wheel icon.
After you've completed these initial settings, you can now start building your Board by adding specific sections. The sections are divided into 6 modular categories: Images, Files, Collections, Video, Text, and Separators. They all have different display options for you to choose from and they allow you to offer a unique style when showcasing your content.
When you've completed a section, it will become available in the Board's menu on the top left side of your screen. You can even edit the section's name, making it very easy for users to find exactly what they're looking for.
As soon as you've finished your Board it's ready to share with either all users, admins, or selected users.
We've created a Pickit Boards™ user guide to get you started over here.
Don't forget to import your digital assets from stock image providers, like Shutterstock or Getty Images, or from other cloud storage solutions to the Pickit platform, so that you can seamlessly include them in your Pickit Boards™.
To learn how to integrate any compatible cloud storage provider into the Pickit platform, click on the following link: Pickit Integrations Guide
Create your Board today!
Request a 15-minute demo and let one of our product specialists help you get started.