The modern consumer is far more knowledgeable than ever when it comes to selecting from a seemingly endless array of brands, products and services. In such a fiercely competitive environment, brand trust has become an important competitive differentiator.
This is because modern audiences don't simply forge relationships with products; they form relationships with brands. People don't primarily buy products alone, they buy personalities, cultural signifiers, and other extensions of themselves. People will only find real meaning in brands with a personality they can relate to. So, how can your brand become more trustworthy?
We've put together four steps you can do to increase the brand consistency at your organization so you become an attractive alternative for modern consumers.
1. The benefits oof centralizing your images to increase consistency across the company
A common issue in companies of all sizes is that they don't have full control of their brand assets. With a centralized digital asset tool, you can ensure access to corporate templates and approved visual assets from your organization, this way you will make sure that all the employees are using the right assets and visuals in a standardized way.
The benefits of putting all your content in one easy-to-access location will help you boost productivity and increase brand consistency.
Here are some common assets and visuals to consider including in your image bank:
Company logos
Product images or screenshots
Up-to-date staff images
Latest campaign material
Corporate PowerPoint templates
Licensed photos and icons for web
Compliant content for social media
---
2. Prioritize shareability and easy access in all your channels
Recent studies show that it's still surprisingly common for employees working at all kinds of organizations to say they lack adequate access to the corporate images used by their company. Many also add that the process their organization's workflows are complicated and clunky. This often results in people reusing old, out-of-date material from previous projects, leading not only to undesirable material but also to poor workflows and low productivity levels.
In a world where efficiency and interconnectivity are paramount, we realize that no company can afford the luxury of dealing with these issues, so we've created a solution that makes it simple to centrally store and distribute key information in an easy, accessible and secure way.
This is where Pickit comes in. By making your asset library shareable and easily accessible, it's easier to ensure that colleagues use content that's compliant & consistent with the brand. Simplifying your colleagues' workflows makes it possible for all your employees (not just admins) to access cleared content.

3. Keep track of resources & distribution
Don't make the mistake of not being thorough when it comes to how your content is used. A successful organization will always make sure to get their asset management right by successfully tracking usage patterns and user behaviours. By accessing data on downloads, inserts, popular keywords, search results, and more you can continuously improve and optimize your image bank and ensure people find what they need. Insights and data can help you keep an eye on how employees are interacting with content across their organization and analyze if there are any gaps in your library.
---
4. Prioritize onboarding and ongoing training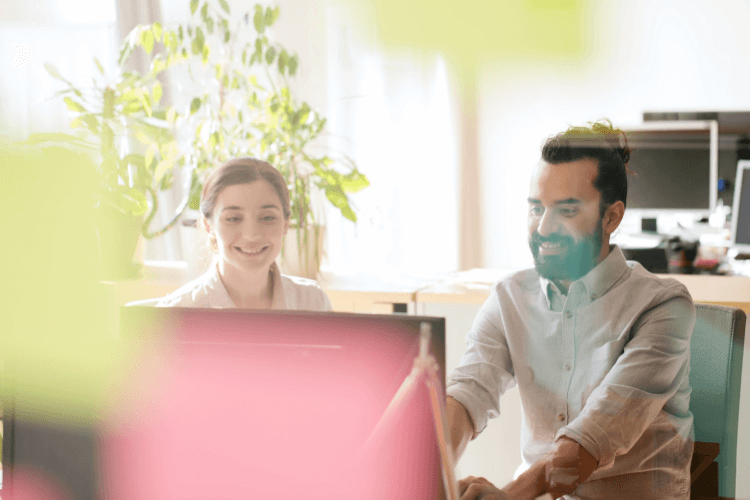 The best system in the world won't work if people don't know how they're expected to use it. Focus on making sure your team has the necessary knowledge to be able to use all the tools at their disposal. Maximize their ability to do so by providing training, making use of guides, videos, screen recordings, or live training sessions on how to use the asset library.
Your organization can immediately become more interconnected, agile and standardized thanks to our solutions. Pickit is already making its way into the workflows of knowledge workers around the world. If you're interested in trying it yourself, book your free demo now!