Unless you've been living under a rock for the last 10 years, my guess is you've gotten rid of your VHS collection in favor of HBO, Hulu, Netflix or Disney+. Or perhaps all four. If so, you're probably saving some serious time and money on your entertainment, not to mention the convenience of being able to stream what you want, when you want it.
But what about your company? Is your organization also aware what year it is, or is it stuck in the early 2000s? Prior to the ongoing pandemic, many companies were still resisting the transition to the modern workplace. Others were just blissfully unaware of all the new opportunities available with the help of the cloud, video conferencing platforms and subscription services. But now that many are being forced to adopt a new way of working from home, it's vital for any successful business to take advantage of the latest, most efficient technological solutions and services in order to gain the upper hand in an increasingly competitive landscape.
That's why at Pickit, we want to help you access all the efficiencies of today's world with our simple, yet cost-effective solution.
Stream images the way you stream movies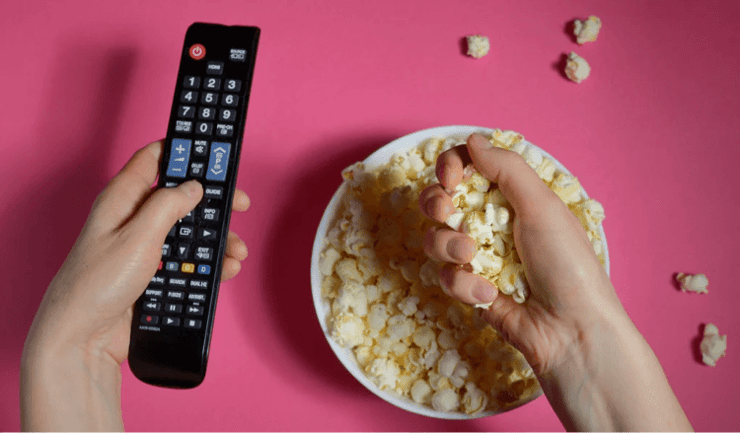 Remember renting VHS tapes at Blockbuster? Or buying CDs for your handy portable discman? Did you ever add up the monthly cost of purchasing newspapers, magazines, a couple of CD's, plus paying for cable TV? Those days are thankfully long gone, yet for some strange reason, many people still treat stock images like when they were stuck in the 80s. To be fair, many of them are heavily influenced by the looks of the suited men shaking hands and the stereotypical secretaries with their bleached teeth and their fake smiles. Maybe they're massive Mad Men fans.
Introducing Pickit. Stream unlimited images the same way you probably already do with movies, your favorite TV shows and that trending playlist on Spotify.
Why Pickit? Because with our solution, you will gain access to a service that is tailored to your company's specific needs allowing you to access to the world's simplest digital asset management system with the benefits of a modern subscription model. Cost-effective and built for the modern workplace.
Get content from multiple providers in one service
You might want to use content from a range of different sources, but creating multiple accounts with different image providers adds complexity, is costly and potentially time-consuming. Having to choose one single source isn't really fair either. Imagine only being able to listen to music from EMI or Universal, or being forced to get a subscription for each individual record label. Ridiculous, right?!
At Pickit, we want to save you this hassle by ensuring you and your team gain access to our unique and user-friendly platform, always. Allowing you to access the built-in library with more than 1 million fully licensed images, conveniently arranged in 50+ themed collections so that you always find what you are looking resulting in a tailor-made and just as important, a 100% worry-free service for your organization.
---
Rely on licenses, not consciences
Another common dilemma is people just borrowing (read: stealing images from search engines, typically because not everyone knows where to find the latest imagery or documentation. That leads to multiple issues, but let's just say that it is never a great idea.
We give you the peace of mind of providing you with a service that is always 100% legally compliant and that's simpler and safer than anything else out there, so that you never need to worry about all that boring legal stuff like copyright, landmark protection, model releases, and attribution.
But more importantly, we give you full control and an overview of what services are accessed and used by your team in a simple, effective and cost-friendly subscription package.
---
---
Pickit lets you access information on the license, rights, provider, and attribution, all right next to the image, right inside PowerPoint.
Another big issue is accessing licenses and understanding rights. This often leads to people either reusing images that were purchased for one use only or repurchasing images they've already paid for just to be 100% sure. Both are unnecessary, they are holding creativity back and can be costly down the line.

The high-quality stock assets you need are more affordable and more accessible than ever before — pay for a year upfront, save money, eliminate hassle. It's that simple yet effective.