Recently, we've talked about the several advantages a stock image subscription model offers companies and individual alike, both in terms of financial savings and convenience, as well as 'staying on the safe side' of legal matters.
In this post, we want to delve a little deeper into greater detail into the ins and outs of image licenses and copyright law, as it can be all too easy to get tangled up in a lengthy and potentially costly legal infringement. Unfortunately for some organizations, they've had to learn all this the hard way.
We all know there's a bountiful supply of images on the internet, but they're not always from reliable sources. It's believed that up to 85% of images downloaded from the internet are either unlicensed or used illegally.
So, before using that nice image you found quickly on a search engine, you need to keep in mind that there's a bunch of boring (yet vital) legal aspects to consider, such as copyright, landmark protection, model releases etc. Even if you think your deck will only be seen by your closest coworkers, PowerPoint presentations often have a way of making the rounds, and at some point, your work could inadvertently be used in another project and be made public or even live-streamed to a global audience.
Are you for some reason feeling a shiver or two down your spine? Hang on, there's more you should know.
What is CC0 and is it the same as Public Domain?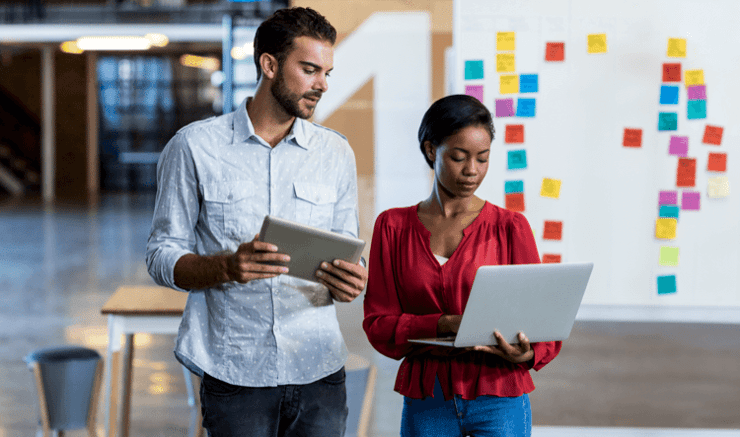 CC0 and Public Domain? No, I'm not talking about some new Star Wars characters. If you've worked with images before, the chances are you have already, at some point, used an image from the Public Domain. This means that the original creator has fully released their rights, and you're free to use it however you please. Or it could even be that creation was released at a time before copyright existed.
If not, you've surely used images released under a sharing license, the most common of which is Creative Commons Zero or CC0. This license allows creators to give up their copyright and put their work into the Public Domain, therefore allowing reusers to distribute, adapt and build upon the material in any format with basically no conditions attached.
Even though CC0 has been a great sharing license for the creative sector, it's the most limited member of the Creative Commons family, meaning that if there is a person, IP-protected landmark or a brand featured in the photo, CC0 does not take any responsibility over any potential breaches to its terms of use. This means that even if the photographer who has released the photo says that it is free to be used, it does not guarantee that the person or brand pictured in the photo itself gave their permission at any point.
Confused? We get it. Here's some more info to keep in mind.
CC0 is not the only sharing license. Besides being the most popular license, it's also the most limited or relaxed. However, there are several other Creative Commons licenses with varying degrees of restrictions of use and coverage. Moreover, there are other types of licenses available besides Creative Commons, as is the case with a Rights Managed license, an Editorial Use license or a Royalty Free license.
In any case, even the most comprehensive alternatives fall well below a Legally Cleared™ image.
So, in order to keep it simple and to lead you out of the licensing maze, always check the small print on an image–and if you're still not entirely sure, it's best to steer clear from using it at all.
---
---
So, how do I know if an image is licensed or not?
Now that you have a clearer understanding on how licensing works, how can you tell if that perfect image you've got lined up is licensed or not?
Well, the first thing you should do is try to verify its original source and confirm whether the image you'd like to use is in the public domain or if there are any specific limitations to its use. You can quickly gain insight about any potential copyright issues using the image's metadata.
Of course you can also contact the image's owner and seek approval or reach an agreement for using the image. This is always a welcome step since many creators do regularly monitor to find out if their work has been used without permission.
You can also try using Google's reverse image search tool for extra information.
In any case, in all of the options above, even if you're doing the right thing, you'll probably be wasting valuable time in the process before you're certain your chosen picture is ready for use. And in the age of remote working and ever tighter deadlines, this isn't a viable solution.
---
Read more: How to save money with a stock photo subscription
---
What's the difference between different licenses?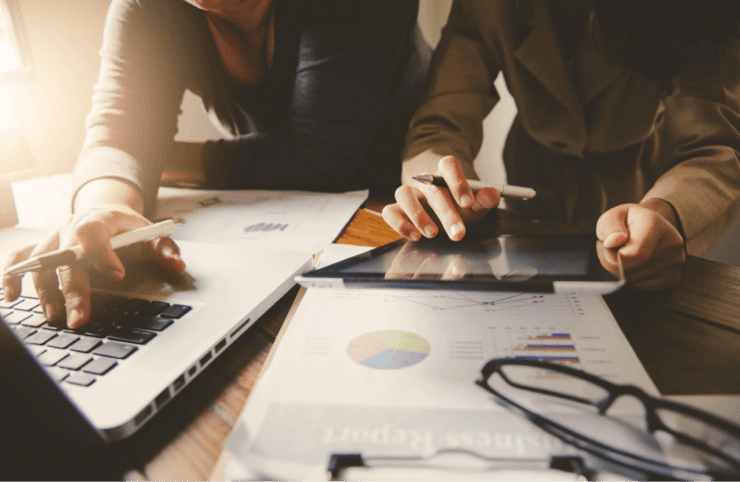 There are several types of licenses available, as we've already touched upon briefly. They range from very restrictive in the case of rights-managed images to quite relaxed in the case of creative commons CC0. Most images are licensed as royalty-free images because that allows some flexibility, making them popular with potential buyers.
Public Domain Mark

- This license enables works that are no longer restricted by copyright to be marked as such in a standard and simple way, making them easily discoverable and available to others. Many cultural heritage institutions, including museums, libraries, and other curators, are knowledgeable about the copyright status of paintings, books and manuscripts, photographs, and other works in their collections, many of which are old and no longer under copyright.




Rights-Managed (RM) License

- A type of license to use stock photos that can be purchased at stock photography agencies. This license type is sold under a one-time-use basis. It allows the buyer to use the picture in a certain specific way, and in that way only.




Editorial Use License

-

I

mages which feature logos, brands, recognizable products, events, or celebrities are licensed as editorial use, meaning they can only be used as part of newsworthy stories. Editorial images cannot be used in any form of advertising or commercial application.




Royalty-Free License (RF)

- This license type grants the buyer a determined set of rights to use the image in multiple ways, for a flat, one-time fee. This means you pay for the license only once, and you can use it forever within the accepted ways, without any further payment obligations.




Creative Commons License

- A series of license types that were set up by a non-profit organization to help photographers easily license their work. Creative Commons licenses allow photographers to protect their work in a simple to understand terms while still providing it for use free of charge to image users. However, Creative it always requires an attribution (a credit to the image creator), and in a lot of cases, images are often not available for commercial use.
So, as you can see, there's a great deal to consider before attempting to use what you thought was a perfectly suited image for your upcoming project. But what if we told you that there's a simple, yet effective, way to stay clear of this maze and stay ahead of the game? It all comes back to the advantages of an efficient modern-day stock image subscription platform.
That's why at Pickit, we created a unique licensing model called Legally Cleared™, which has a comprehensive screening process that's simpler and safer than anything else out there. It combines the best in human curation and AI to ensure all images uploaded to Pickit have been professionally screened and approved. And the Legally Cleared™ model means you never need to worry about all that boring legal stuff like copyright, landmark protection, model releases, and attribution.
We do the work for you, so you can worry about what really matters: your docs and presentations!