Nothing ruins the perfect presentation quite like a predictable stock photo. But what's the alternative? Finding royalty-free photos that fit and still making deadline is no mean feat. Enter crowdsourcing – it enables companies to access to the world's most creative people, and in turn, images that are sure to stop any audience from snoozing.

Here's why we think crowdsourcing and presentations are a perfect match.
Tap into the world's largest talent pool
Crowdsourcing is kind of like having the world's best creatives on speed-dial. Rather than sticking to one tried-and-tested freelancer, it lets you reach out to talented individuals across the globe, each producing amazingly unique images. The hard part? Picking your favorites.
Spot the best new talent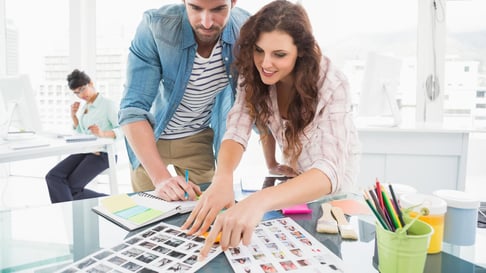 Perhaps one of the biggest draws of crowdsourcing is its inclusivity. With many image banks offering an open platform for up-and-coming talent, brand managers have the chance to connect with incredible creatives. Invest in these talented individuals, and you never know; they might become one of your company's most valuable assets.
---
Read more: How can I get people involved in my crowdsourcing project?
---
Put uninspiring stock photos to bed
Thanks to years of predictable PowerPoint visuals, standard stock photos with often generate more rolling eyes than dropping jaws in your next boardroom meeting. So why not jazz things up a bit with some crowdsourced images? Not only will nobody have seen them before, but they'll fit your presentation to a T.
Fresh sets of eyes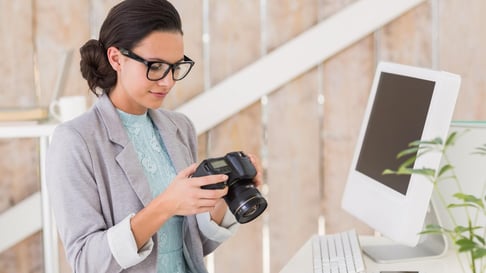 There's nothing like a fresh set of eyes to bring some life into a project. Even if you have an in-house team of talented creatives, sometimes a new perspective can do wonders for your brand–and your presentation. Whether you're looking for vibrant new photography or a new set of icons, you'll be able to find it in the crowd.
Beat those deadlines
Stuck slaving over a last-minute presentation? Not to worry, crowdsourcing can help. With far more people and competition, you have the freedom to divide your workload between a number of talented individuals. The result? Great work in a fraction of the time. Plus, with the images sorted, you have time to focus on more important things, like your message.