Images are powerful tools. (Bet you weren't expecting that from us.) But in addition to convincing your audience of your message or product, you can also create unspoken norms through the photos you choose. Psychological research tells us that people remember much more of what they see from a presentation than what they hear.
That means that presentation design matters, because each image you use to illustrate your work might actually say more than a thousand words.
What does this mean?
Well, it means that you should probably cut back on the clipart images of hotdogs and cogs—unless you're a hotdog vendor or watchmaker, I guess—but it also means that you need to watch what kind of workplace norms you're setting through your presentation images.
People are much more likely to aspire to be something—or someone—that they can identify with. Ever see photos of all of the former U.S. presidents lined up in a row? Pretty homogenous until recently. Barack Obama's face breaks up a sea of white, showing that there's not just one way to be commander-in-chief. It's no wonder more multicultural American teenagers say they want to be president. It's clear that seeing real-life examples is much more powerful than just talking about equal opportunity.
---
---
The same goes for the workplace. If none of the higher management positions is filled by a woman, someone non-heterosexual, or a minority, that doesn't set a great example for those who want to climb their way to the top. Similarly, if every photo of a "boss" and a "secretary" in your Word documents is a white male grabbing a stack of papers from a pretty blonde girl at a desk, that's also enforcing stereotypes. Plus, these homogenous images are now becoming inaccurate. The workplace is a far more multicultural place than before, and pretending otherwise makes you look old-fashioned.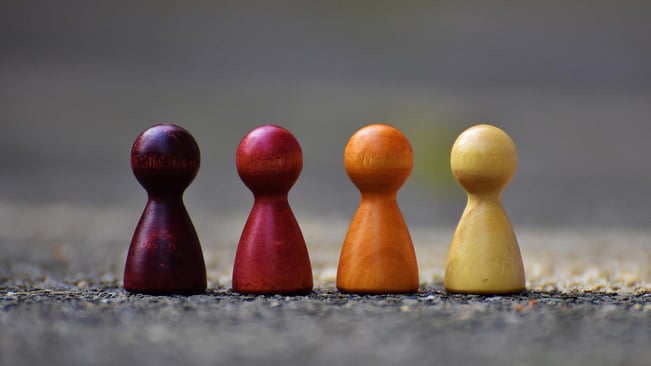 Pictures speak louder than words
It doesn't mean every photo of a CEO has to be atypical, but it does mean that you should seek out variety in your stock photography.
One of the problems is that many of the "diversity in the workplace" photos tend to be pretty cheesy (think: jumping in the air, circle of friendship, etc.). These aren't the best for showing that you take diversity seriously. Luckily, we've got a hand-selected and extensive library of royalty-free photos of people who actually look like real people. We also have plenty of tasteful free clipart images, icons and illustrations.
Are your photos representing the values that you and your peers want to put forward? If not, once of the best presentation tips we can give you is to take a look through our photo library for images of a more representative workplace. You might not inspire anyone to be president, but you may encourage those in your office to reach higher than before.
Now you should probably get some better photos, icons and illustrations to spice up your next PowerPoint presentation using the Pickit Free Images app.
Who wrote this?
This was posted by Anneli L. Tostar, a Harvard-trained anthropologist and artist, originally from Portland, Oregon. She now lives in Stockholm and is studying urban planning and design. Anneli speaks five languages and understands none of them.