Forgive us for being self-indulgent, but we're pretty thrilled to hear the Pickit app has won another award this year at the Office APP Awards. The announcement was made at the Microsoft Ignite conference in Orlando, and this time we took home an award in the category Best Overall App.
The Office App Awards credited the Pickit Free Images app for providing a seamlessly smooth add-in experience, catering to a need shared by many Microsoft users for a long time. Since the demise of Clipart, Office users have been looking for an up-to-date Clipart replacement, and Pickit seems to be hitting the spot.
Pickit beats thousands of apps
"When we saw all excellent apps in AppSource and Office Store this year, we weren't taking anything for granted. Knowing there's competition from companies like Starbucks, DocuSign and Salesforce makes us pretty proud to see Pickit rise to the top again.Taking home 2nd place in the Overall Best App category is pretty exciting," said Pickit's CMO, Rob Dysell.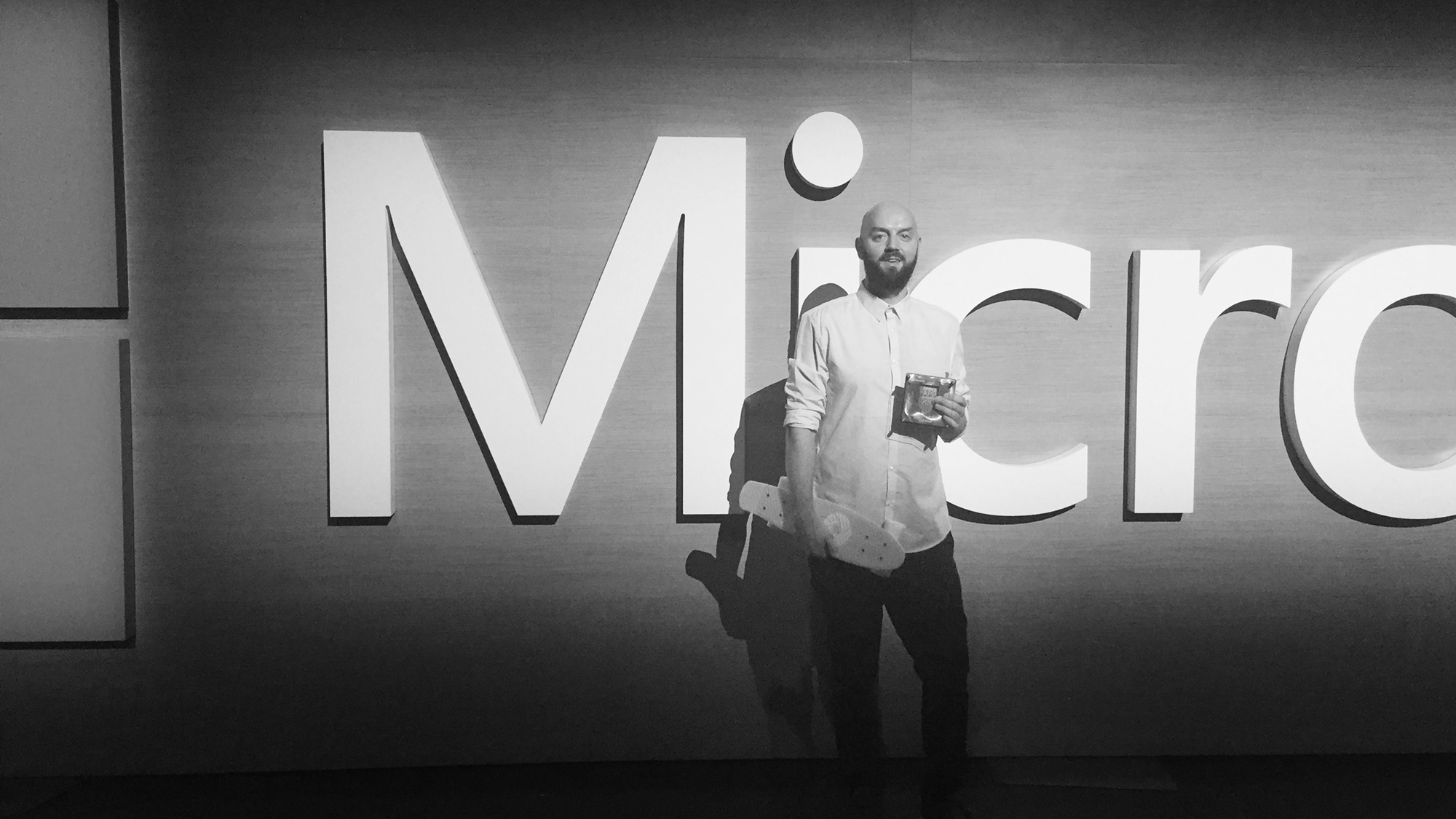 Pickit's CMO, Rob Dysell, weilding the App Award and Pickit skateboard and at the Microsoft Ignite Conference in Orlando
There are thousands of apps available in the AppSource marketplace alone, and each year hundreds of them are nominated for the Office App Awards. Microsoft judges review the apps for how well they integrate with the Office platform and their ability to increase business productivity, among other criteria. (See the full list of winners Microsoft's blog here.)
"The award is a little reminder to our team that the service is meeting a need and helping Office users worldwide save time and make their work stand out, but we're still just getting started," said Mathias Björkholm, Pickit Founder and Co-CEO.
The Pickit app is now available for PowerPoint, Word, Excel and OneNote.
Introducing Pickit Pro
H
aving focused on our freemium service in the past, we've now expanded the Pickit portfolio with a premium alternative that helps Office users make their work look even more professional
. Pickit Pro gives users access to HD images in PowerPoint, Word and on the web (coming soon). The service also enables them to create their own collections for easy access. It makes it easier than ever to build impressive docs and presentations in minutes.
Thank you, users
We want to take the opportunity to show our appreciation to all our users out there. Thanks a million for using (and voting for) the service!
Don't have the app yet?
Stop by Microsoft AppSource and download Pickit Free Images.
Want to try Pickit Pro?
Just start a free trial right inside the app.