Being the #1 app in the Office Store worldwide means we have users from all over the globe, and we're happy to see a growing international community of people using Pickit to stay compliant, on brand and make better presentations.
Many have been asking to use the service in your local languages, so today we're taking the first step towards making that possible, releasing support for two of our largest non-English speaking user groups: Germany and Sweden.
This is the beginning of a large effort to expand our language support and add even more languages in the near future, as we want to make sure it's easy for our users everywhere to access high-quality, legally compliant images without any language barriers.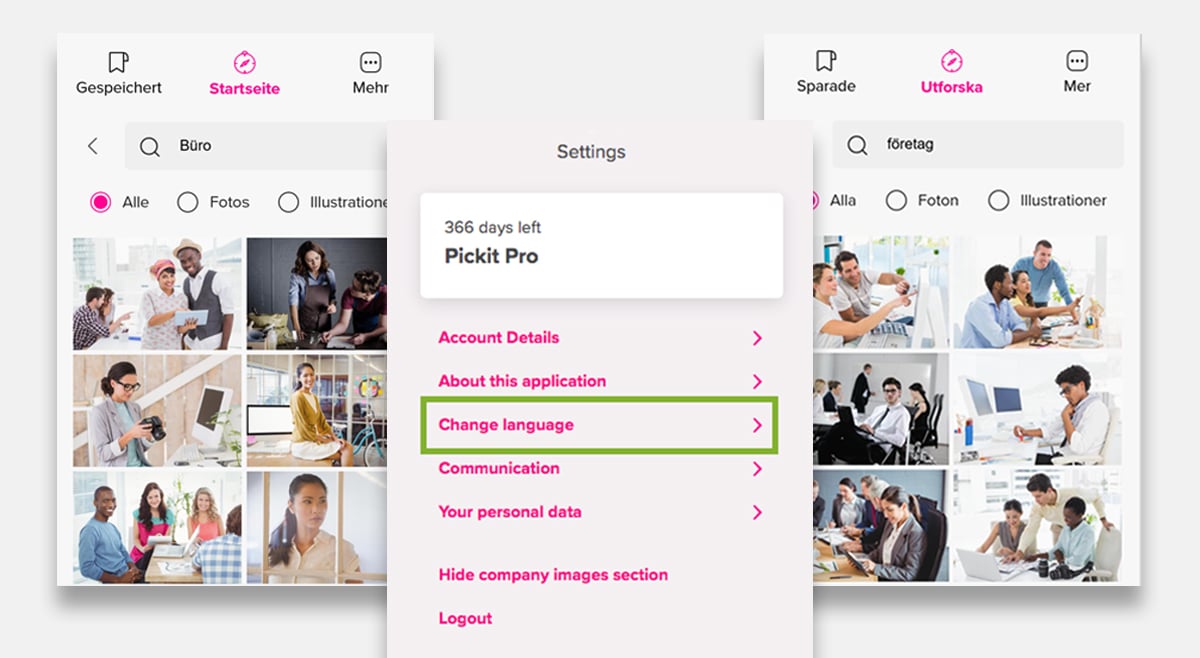 Starting today, users are able to choose at signup whether they want to use Pickit in English, German or Swedish. It's easy to change your mind at any time and switch languages in the Settings menu, either in the Office add-in or the web app.
Learn more in our Pickit User Guide
In addition to changing the navigation menu, you'll also be able to perform a keyword search in the listed languages. So, if you speak German or Swedish, go ahead and try the service in your preferred language by making the switch in the Settings menu. And don't forget to tell us what you think!
Do you have any feedback or questions? Don't hesitate to contact us. Have ideas about which language we should add next? Let us know in the comments.