We know that many people who use Pickit on the web have been wanting to see some of the functionalities they already know and love from our award-winning Office add-in. That's why we've just launched an all-new responsive company image bank webpage for a smoother and more unified user experience.
After many requests, this update includes several improvements to the way your colleagues can use Pickit outside of the Microsoft Office ecosystem. Our new image bank page shares design and functionality with the add-in for PowerPoint and Word.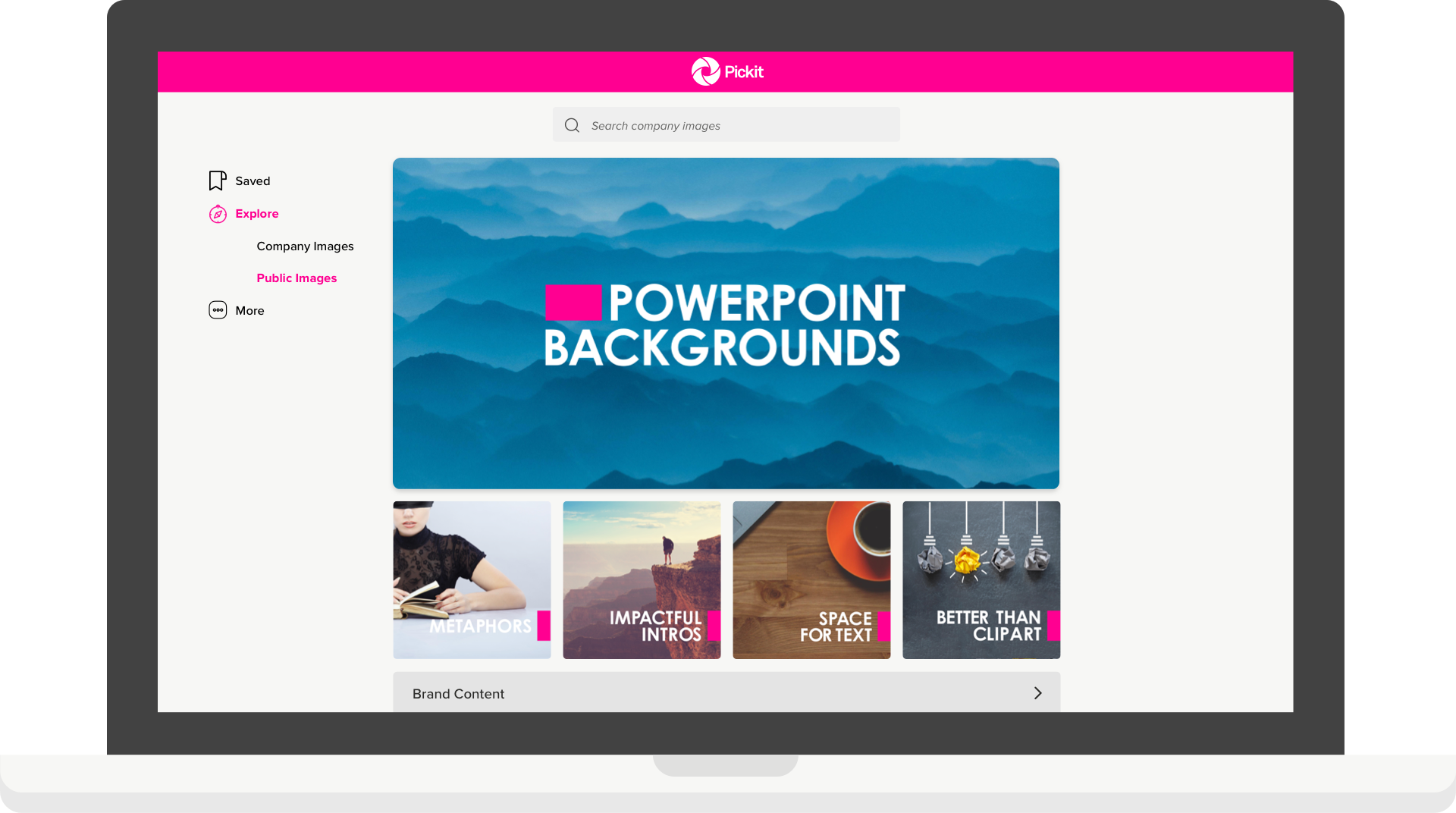 YES, this includes one of our most requested features: access to Public Images on the web. If you've enabled access to Pickit Market for your company, the Public Images tab will now be accessible for users on the web as well, where they will be able to search and locally download images.

Users are now able to search for collections on the web, save collections for easy access, as well as build their own private collections and access their favorite images and collections through both the web and the add-in.

Autocomplete in the Search field is now available on the web.


Users can

access their download history

from both the web and add-in. Images downloaded on the web will now be included in the download history.
Apart from a new image bank page, today's update includes bug fixes and improvements such as:
The images now keep their original filename on download regardless of size. If a size other than Original is downloaded, the image gets the original filename + chosen size as its new filename.

Users will now be pointed to alternatives such as synonyms or relevant collections if their search doesn't generate enough search results.
Lots of stability improvements for faster browsing.
Go ahead and take a look! Got feedback? Just send us an email at hello@pickit.com