When stock photos are good, they're really good. But when they're bad, they're bad. Really bad.
So without further ado, let's take a look at some of the worst offenders. Enjoy!
The Corporate Superhero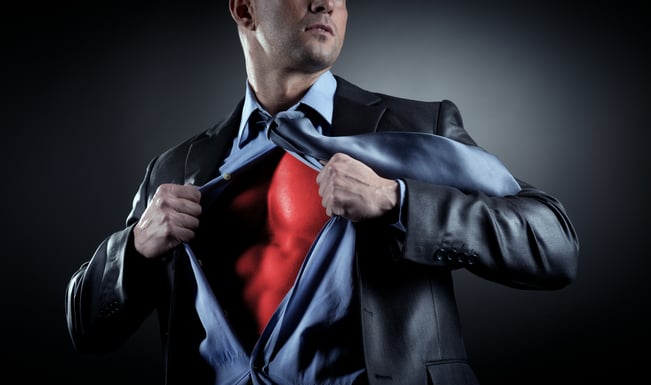 Is it a bird? Is it a plane? No. It's another cheesy corporate superhero. Next!
This bowl is too small for me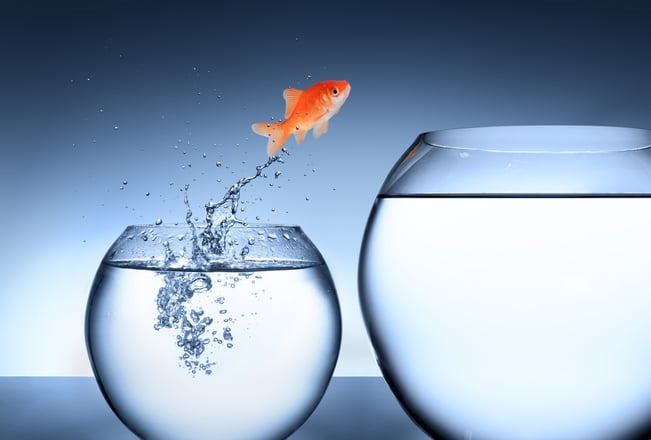 Sometimes stock photography throws some curveballs, like this goldfish making a break for freedom. Ah, what an inspiration.
---
Read more: How to keep your image bank fresh with new ideas
---
Aren't we successful?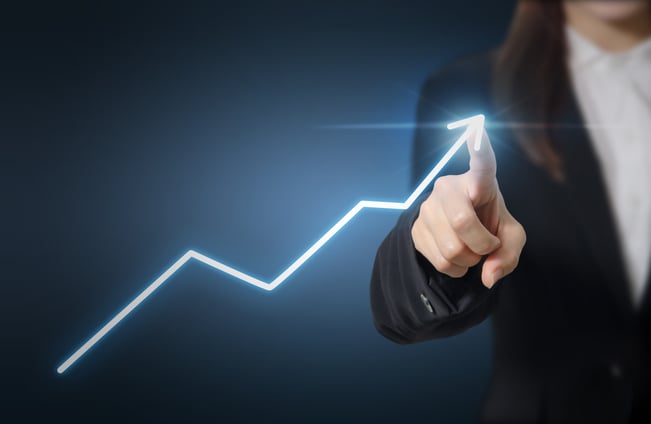 Want to know how to spot a truly successful business person? They can draw shiny arrows in the air with their finger like E.T. himself. It's quite the skill.
Look how good we are at creative collaboration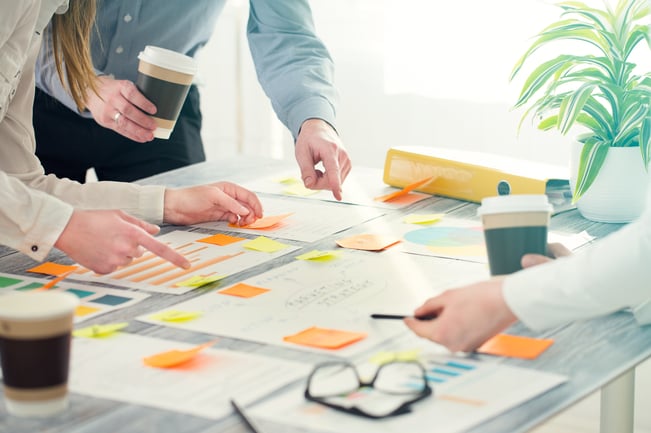 Artfully arranged Post-it notes, lots of pointing, and a nicely placed desk plant. It's the classic "brainstorming session". If only it was like this in real life.
Our economic growth is like a budding plant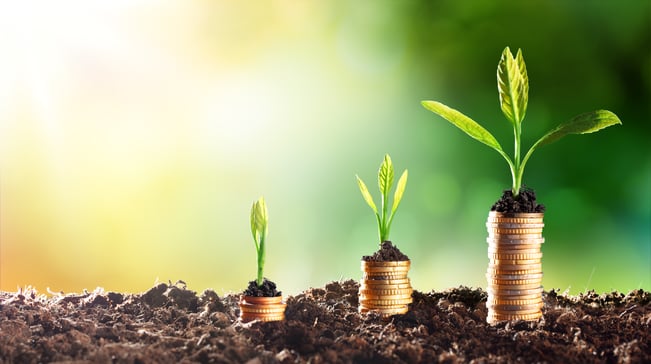 Ah yes, the corporate money plant image. Because generating economic growth is just like growing a carrot. Honest.
One of a kind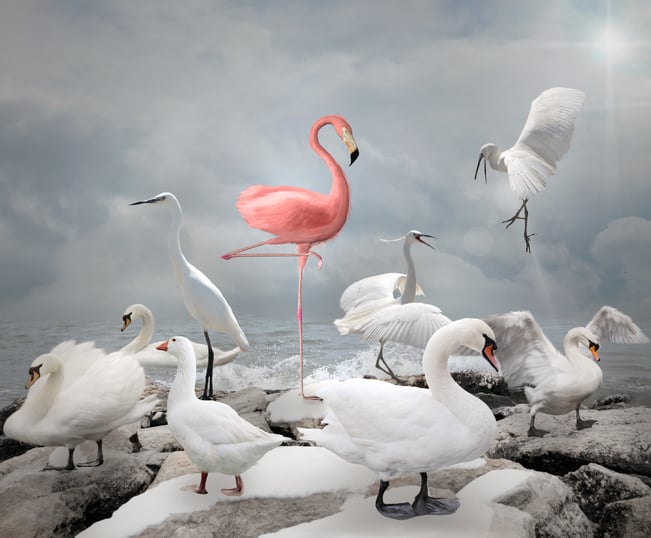 You might like to think you're a bit edgy, standing out from the pale two-legged crowd like a bright pink flamingo. The irony? These are the sorts of images you see used in every other office all over the corporate world.
Customer service with a Colgate smile
Sometimes referred to as "The Headset Hottie", this is the too-good-to-be-true receptionist every company needs. Nothing says customer service like a squeaky clean smile, especially on the phone.
Together we are stronger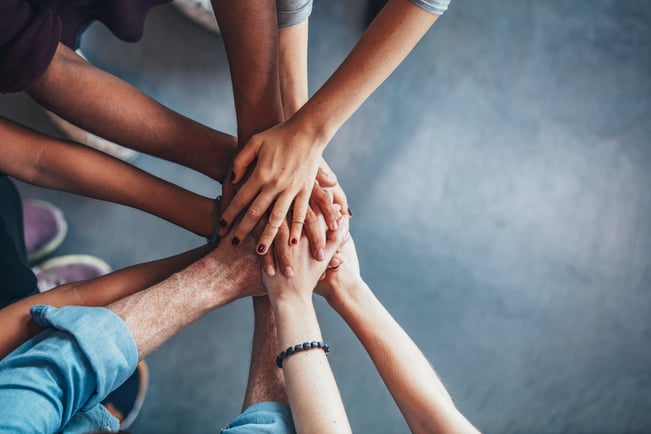 As everyone knows, the most successful teams start their days with a huddle and a hand-stack. Be sure to implement this one first thing tomorrow morning and start reaping the business benefits.