Technology is at the heart of marketing success. And with marketing departments set to outspend CIOs on new tech in 2017, it seems the rest of the world agrees. But it hasn't always been this way. For a long time, marketing managers worked far more closely with the sales team than with the IT department, so it's hardly surprising that marketers can feel a bit intimidated in the face of so much tech.

But while IT and marketing might seem an unlikely couple, in reality, it's a match made in heaven when it comes to brand strategy.


In It For The Long Haul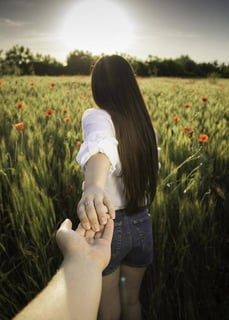 Tempted by the promise of improved social monitoring or better content management, marketing managers often buy technology to solve specific problems. This means purchases are usually not guided by any coherent strategies that consider wider business goals.

While impulse tech buys can be a huge boost to a marketing team in the short-term, they're often not integrated into other systems. So when things go awry, it's the IT department that has to save the day.

That's why it's so important to build communication channels between both departments from the word go. Integrating marketing tools into a company-wide strategy makes it easier to hit those business goals and plan for when things go wrong.

Safeguard Security
The IT department plays a vital role in ensuring all systems pass a certain security level. Without them, new tech could open up loopholes in the company's cyber security. So to avoid any dramas, always speak to IT before purchasing any new technology that might put your data, the infrastructure's efficiency, and the company's privacy at risk.
How To Bridge The Gap


Marketing departments get so much more out of technology when they seek IT's input. Not only can this advice help prevent some seriously bad purchasing decisions, but it can safeguard the security of the company. So here's how to painlessly bridge the gap between IT and Marketing:


When looking at a new system, don't wait until the last minute to get signoff from IT. Involve them in your discussions as early as possible to ensure the buying process runs smoothly.
If you want the new system to exchange information with another system, you've first got to make sure it's possible. Be very clear about what information needs to be transferred so that it's easier to map out integrations.
Make your new system is as secure as possible by asking IT for an assessment. They'll let you know whether there are any causes of concern, as well as the safest way to use the technology.