Now that the holidays are over and everyone is back
at
their desks, it's time to reveal the first
of many
batch
es
of
goodies we've prepared
for our users
during
th
e new
decade.
We've been hard at work with some of our most requested features to help companies stay on top of compliance and ensure hassle-free image management.
Bring your own license
You can now add your own license to Pickit to make sure all images you work with are compliant. For every image you upload, you can now add a custom license and fill in parameters such as copyright holder, expiry date, model releases, property releases and more.
To try this out, go to any image you've uploaded to Pickit and click "Edit" next to the "Image rights" option on the right. Choose a license name from the dropdown and start filling in the details. You can always add another field to your license by clicking "Add field" at the top of the panel on the right.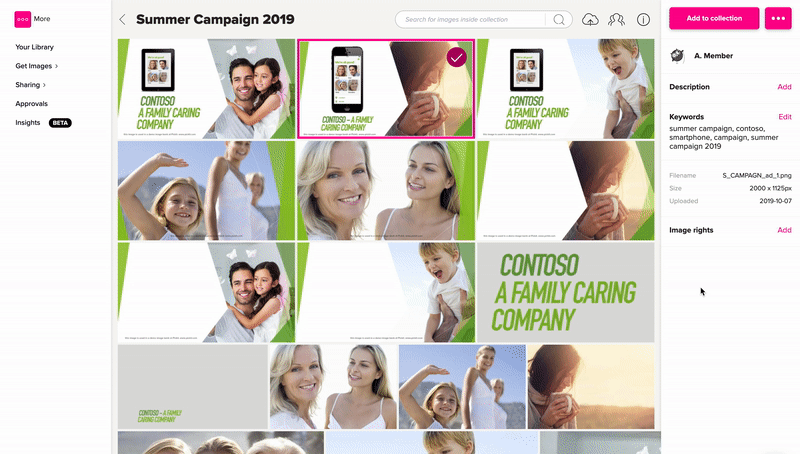 Bigger images for better quality
We've also increased the upload file size limit from 25MB per image to 1GB per image, so you never have to compromise on quality. No more resizing of images to make them fit in your image bank! We've made this change in preparation for supporting larger file types in the future, and in the meantime, we've made sure to support all your larger .JPG, .JPEG, .PNG and .GIF files. We've also added some design improvements to our upload flow, so now you can just drag and drop your images to any collection page without needing to click anything. Easy!
Easier metadata management
You can now copy-paste tags from one image to another. You can also copy tags from another source and import them into Pickit. We've also refined our tagging flow to make it more straightforward, so now you can comma-separate tags instead of clicking "Enter" after each keyword.
Interested in a demo of the new features? Book a time here.