Now that many of us are working remotely, we're suddenly spending a lot more time in front of a webcam–whether it be for staff meetings, brainstorming sessions, webinars or online social events after work. For some, this new shift is a welcome opportunity to catch a glimpse of where and how our colleagues (not to mention celebrities) live. It's also a narcissist's nightmare given that our new camera-driven careers happen to coincide with some pretty out-there hairdos brought on by the sudden closure of many local beauty salons and grooming establishments.
Whichever category you belong to, we'll help you find the right image and look your best on your next Microsoft Teams call.
Teams like a queen with backgrounds and blurs
If your social media feeds are anything like mine, you've probably seen your fair share of friends, colleagues and random contacts alike posting screenshots from their latest video calls. You might also have noticed some suddenly transporting themselves from their isolation stations to paradise beaches, board rooms, and even the set of their latest binge. And while turning the company video conference into a scene from Tiger King might have some initial comedic value, there's more to virtual background images than their obvious ice-breaking abilities. A clean backdrop is a great way to avoid distractions and help people focus on a call.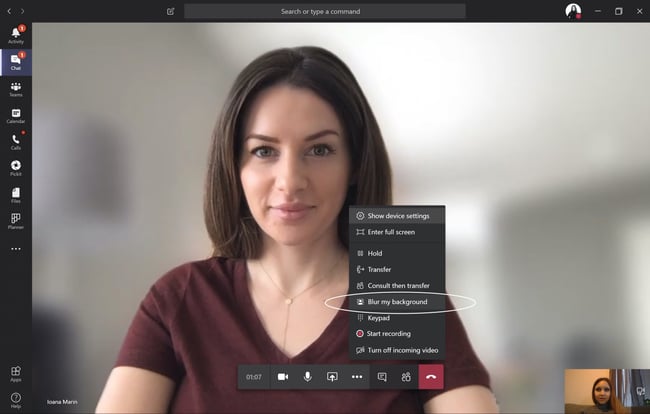 If you saw our last post with 7 best practices for effective remote presentations, you'll have seen us mention the background blur feature you can use to block out your pile of washing or hide those kids hard at work on their homeschooling tasks (read: watching Netflix).
Microsoft have since released a backgrounds feature as an alternative to the blur, so if you click the ellipses, you should now see something a little more like this.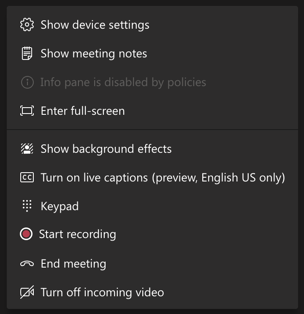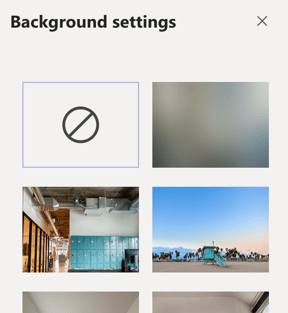 Click Show background effects and you'll see both the blur and a selection of virtual background images to choose from. Both provide an easy way to enjoy some distraction-free face time with your team.
If you'd prefer to customize your backdrop and you don't think this feels professional enough, we've got a whole collection of images to choose from.
---
---
Introducing Pickit's Virtual Backgrounds collection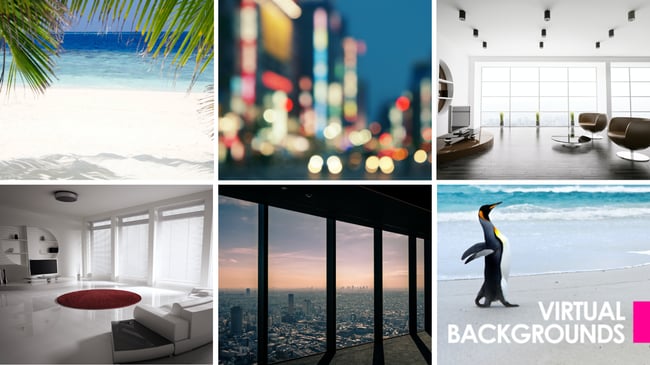 We know it's not always easy to find the right background, so we've enlisted our trusty team of professional curators to put together an image collection just for the occasion. It's got content for every occasion, including everything from penguins and penthouse apartments to plain color backdrops and office spaces.
So, no need to repaint your walls or hire an interior designer–just register a free Pickit trial and choose an image you like from the Virtual Backgrounds collection. Then add it to Teams or your video chat software of choice, and away you go.
Want more tips and tricks on how to use images to level up your remote game? Book in for our weekly webinar 3 steps to impactful presentations.