If you're anything like most brand and marketing managers, you probably get accused of being a bit of a control freak from time to time. You're constantly encouraging (read: nagging) people to use compliant, branded templates and images, and you might even be guilty of waving that beloved brand manual of yours around at team meetings reminding people to read it regularly and follow the party (company) line at all times.
We get it. You've lovingly curated your company image bank, sourced on-brand content from various agencies and creators, and crafted a brand identity you're proud of. You don't want that to all go to waste. At the same time, you sincerely want to encourage and empower people to be creative (within reason) and you're well aware nobody actually reads the brand guidelines.
What to do?
Well, what if you could give your team creative license and yourself peace of mind at the same time? The good news is you can. Here are three ways Pickit makes that possible.
1. Share content with your team without losing control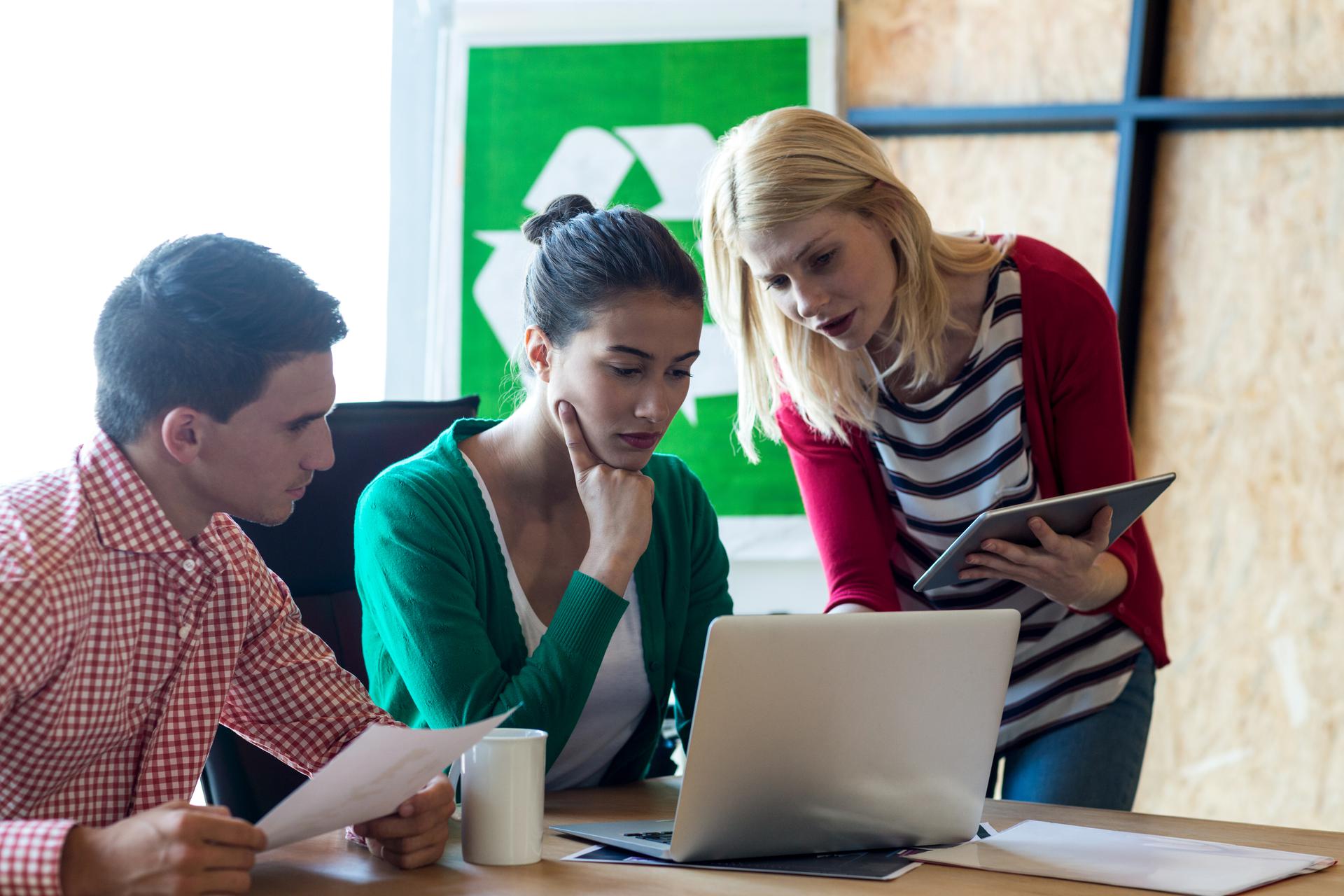 Loosening the reigns on your brand can be scary. After all, there's so much that could go wrong: a misjudged image here, an off-brand logo there. But what if you had a way to empower employees and ensure your team had access to a whole load of approved, royalty-free, and professionally curated images? Thanks to Pickit's unique digital asset management tools, you can do just that. Think brand compliance, but with freedom.
---
---
2. Say goodbye to outdated, off-brand and illegal images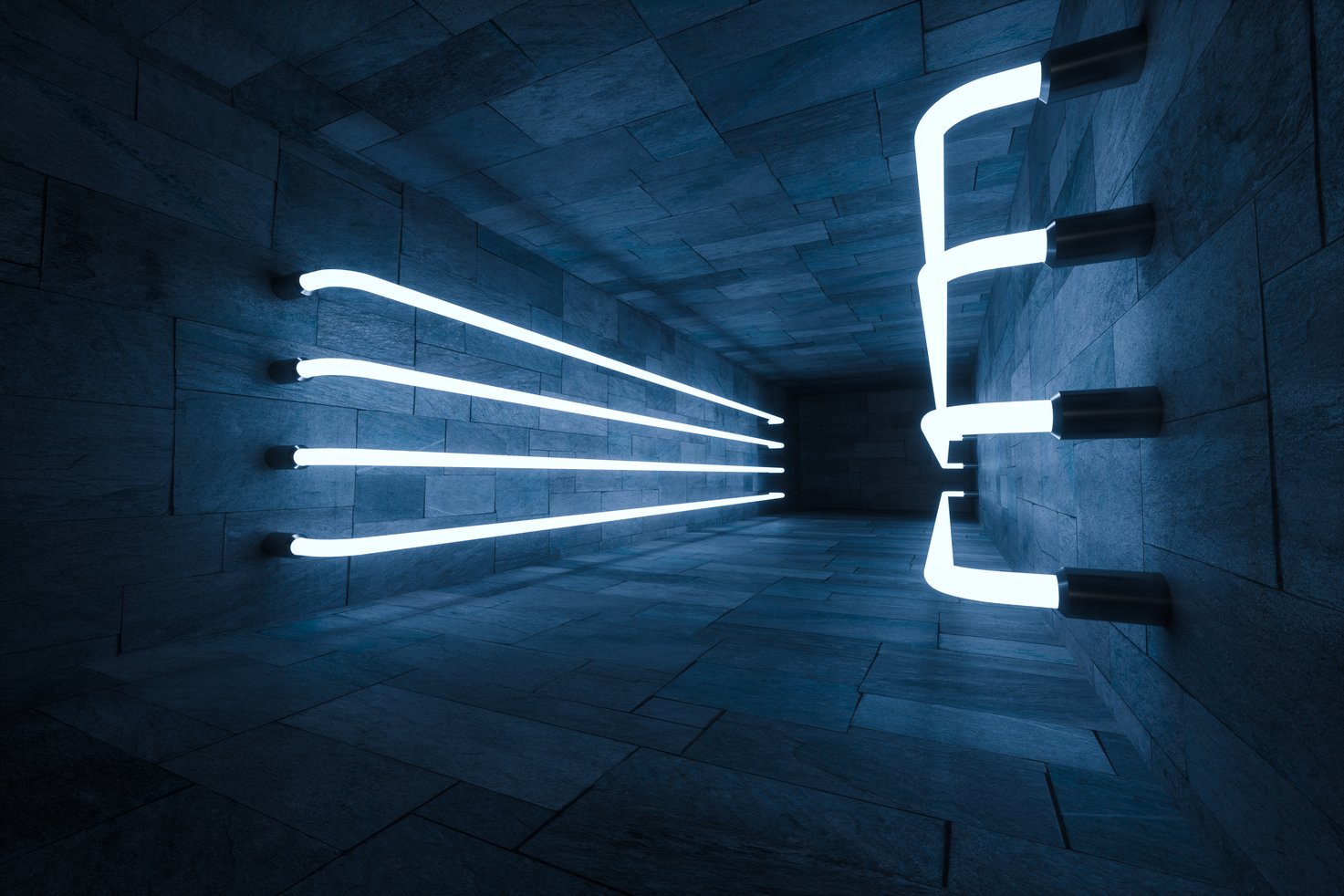 Copyright law is confusing, so no wonder many of us choose to turn a blind eye. But even borrowing a Google image for a presentation can get you, and your company, in big trouble. And rightly so. It turns out that an overwhelming 85% of images downloaded from the internet are stolen, meaning zero revenue for content creators.
But at Pickit we're doing our bit to change that. Every single one of our images is 100% licensed, free to use, and royalty free.
What's more, by giving your employees access to your own brand assets and company images in the channels they're already using, the demand for externally sourced visuals will decrease as they find what they're after in your own image bank.
---
Read more about the Insights Dashboard feature
---
3. Stay on top of your team with actionable insights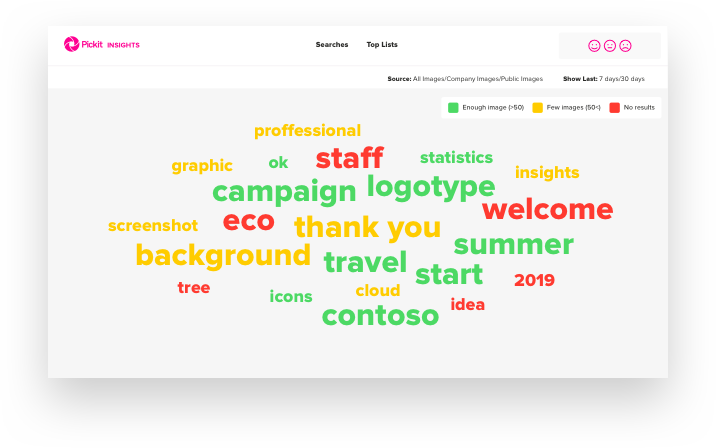 Keeping your team close doesn't mean watching their every move, but it does mean providing them with the right tools and content. With Pickit, you get access to analytics and actionable insights in the Administration Panel, making it easy to optimize what you're providing people with and increase their productivity. If you see colleagues searching for keywords without finding a match in your library, just source what you need from Pickit's public image collections of over 1 million images. You can also use popular search terms and data on downloads and inserts to inform what kind of content to produce in the future, whether it's in-house or outsourced.