We've all been there. After hours of tidying and sorting, we still can't find what we're looking for a week or two down the line. The same goes for digital assets. Most of us have reorganized our files and folders at some point, vowing to keep things tidy this time around. And most of us have regretted not sticking to our own advice.


That's where a DAM can save us a whole lot of hassle and stress. Digital Asset Management systems make it a lot simpler to store, organize, retrieve, and share digital files across teams and organizations. But don't get too excited—just because you have a DAM doesn't mean you can throw your organizing skills to the wind. After all, an efficient system relies on a good file structure. Here's how to make one.
6 Tips And Tricks For Structuring Your DAM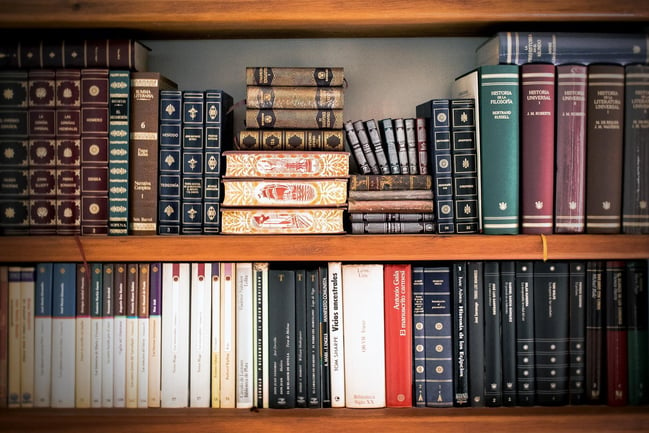 Follow these nifty tips and best practices, and you'll be well on your way to creating a watertight file structure.
Use spaces and underscores correctly
By simply placing a space or underscore at the beginning of your filename, you can pin it to the top of the list. Ideal for when you need to quickly access a file, not so great when other people spend hours trying to find it.

So if you do choose to add an underscore or space, don't forget to edit the name once you've finished using it. That way it'll go back to its usual place, and you can rest easy.
Use folders as a way of applying keywords
When it comes to your DAM, keywords are everything. So it's time to get clued up on how to harness their power. Use folders to your advantage by applying relevant keywords. For example, if you name a photo file "Bodybuilding" and put it inside an "Exercise" folder, the file will appear when you search for either of the terms.
Avoid unclear and overlapping folders
You might think you're doing everybody a favor by creating lots of individual folders, but trust us, you're not. Unclear and overlapping folders make it almost impossible to decide where to store a file, resulting in duplicates and misplaced assets. Instead, add subfolders to create a logical file structure.
Use templates
Templates take five minutes to create, but they can save you hours of time. Simply create empty groups of folders and subfolders, then copy and paste them when you want to replicate the file structure.
Go back to basics
Sadly, not everybody has quite the same level of organizational skills, so don't be surprised if you occasionally run into the DAM from hell. If you're faced with a warren of unnamed files and folders, don't be afraid to cut your losses and start from scratch.
Don't forget training
Now that you've got a beautifully organized DAM, make sure nobody can mess it up. Run a workshop with your whole team to ensure everybody understands the system. And remember to keep people informed about any tweaks you make along the way.