If you're creating presentations all the time, it's easy to get stuck and keep doing the same thing. You know, duplicate an old deck and tweak it instead of starting from scratch. In this post, we give you five new things to try next time you're creating a PowerPoint.

1. Try starting with paper
Starting with an old deck won't necessarily serve your new message well. We suggest you get your thoughts and outline ready before starting on your slides. Try mind-mapping your message on a whiteboard or piece of paper to get some clarity before you start.
2. Try skipping everything but your title
Most decks have too much text. Your presentation should support what you're saying, not compete with it. Only put the most important stuff on the screen. If you want people to listen, don't make them read at the same time.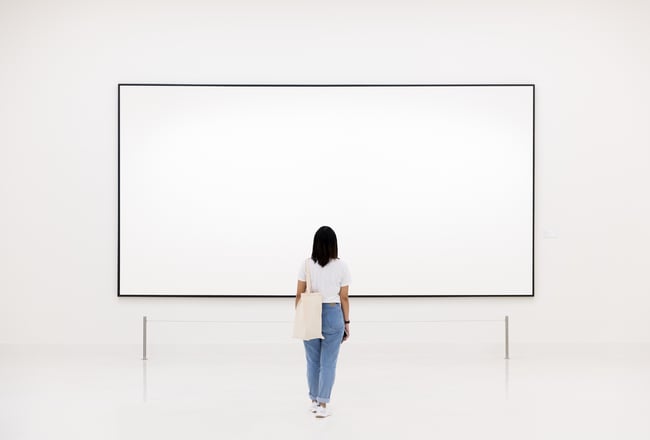 3. Try switching to an empty slide
If your slide doesn't enhance what you're saying, kill it. Empty slides are better than fillers. In fact, shifting to a blank screen when you're talking for a while can actually help create contrast and make the slides you do show really stand out.
4. Try using Design Ideas
Not sure how to arrange your content? Try PowerPoint Design Ideas. Just make sure you've got the right version of Office and that it's turned on. Learn more here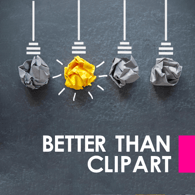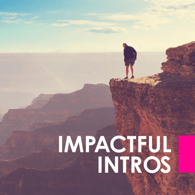 5. Try Pickit Collections
Stuck for the right image? Let us do the work for you. Find one of our Editor's Choice collections with a relevant theme and browse our professionally handpicked images.
---
Don't have the Pickit app yet? Click!
---
Who wrote this?
This was posted by Brad Hawkes, our Content Marketing Manager here at Pickit. He's not a professor of rhetoric and he's never given a TED Talk. He has, however, clocked up over 1000 presentations, seminars and talks over the last 15 years, picking up a few ideas along the way. He once spoke to a crowd of 5000, but mostly he's spoken to crowds of 5, and he's always looking for simpler, clearer ways to say things and get a message across. He also makes a fine cup of coffee.