Do you spend too much time sorting slides and creating last-minute presentations? We know the feeling, so here's 5 simple steps to get delivering effective PowerPoint presentations and looking like a pro without even trying.
1. Open a new presentation

Open a presentation
Click Insert
Click My Add-ins
Open Pickit Free Images
---
Looking for tips on creating compelling Word documents? Click here
---

2. Add some text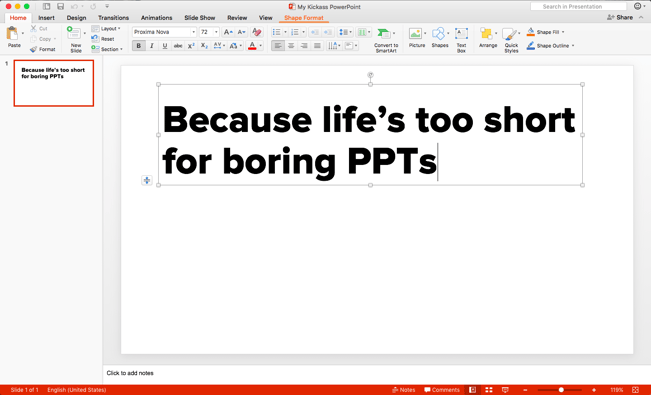 We can't do this part for you unfortunately. That said, we do suggest you avoid big chunks of text and dodge as many bullets as possible (they are for killing things after all, and presentations are no exception).
Try skipping everything but your headlines and saving the rest for your talk. Or you could always try sending a solid Word doc instead of delivering a PowerPoint presentation.
3. Open the Pickit Free Images app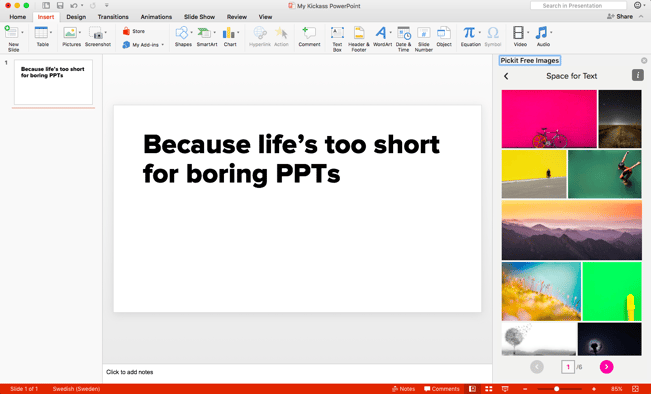 Know what you're after? Use the search tool to find just the right image.
Not sure what you want? Browse our curated collections for inspiration.
When you find something you like that supports your message, add it to your slide (hint: double-click) and away you go.
---
---
4. Use PowerPoint Designer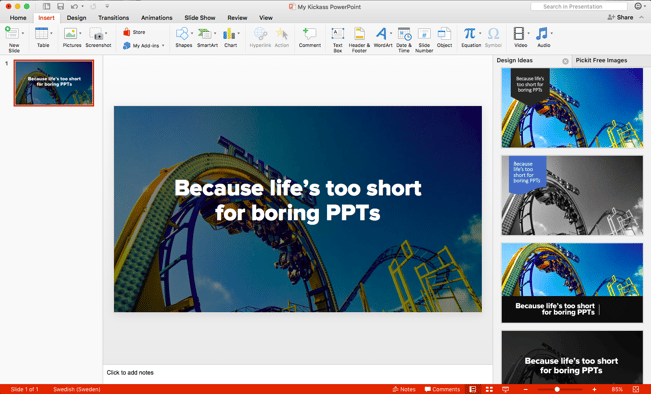 We can't take the credit for this one (thanks Microsoft) but we're big fans. And we can make sure it has some pretty pictures to work with.
Here's how it works:
Add an image from Pickit
PowerPoint Designer will launch automatically
Look at the layout ideas
Choose one you like
Look like you have a personal presentation designer
Using this feature in Microsoft PowerPoint means you don't need to work from previous PowerPoint templates to make your slides look slick.

5. Present like a pro
Just remember to breathe.
Still don't have the Pickit Free Images app? Click the pink buttony thing below and follow your nose.
Who wrote this?
This was posted by Brad Hawkes, our Content Marketing Manager here at Pickit. He's not a professor in rhetoric and he's never given a TED Talk. He has, however, clocked up over 1000 presentations, seminars and talks over the last 15 years, picking up a few ideas along the way. He once spoke to a crowd of 5000, but mostly he's spoken to crowds of 5, and he's always looking for simpler, clearer ways to say things and get a message across. He also makes a fine cup of coffee.