Are you part of a growing company? Are your employees finding themselves in increasingly large departments in need of new workflows and a new set of tools?
One tool worth considering is a Digital Asset Management system–a platform that can be particularly helpful if you're in a complex organization or large corporation by enabling you simplify the way you work and help both your company and employees hit goals and work effectively.
With Pickit's "light DAM", you can quickly decide and manage which team members have access to your brand assets and what specific permissions you want to give them. This will help you achieve more standardized communications and get better control over how your customers perceive your company.
You've heard it all before, right? And maybe you're already perfectly satisfied with your current solution, but how well is this tool designed to help you future-proof more complex working scenarios you'll likely encounter as your organization continues to grow?
If the company you work for is a large multinational corporation with wide-ranging business divisions across the globe, Pickit has a set of tools that can help you engage with the rest of your coworkers and ensure optimal brand control across your organization.
Still not sure? Read on.
Here are 3 ways large corporations can benefit from the Pickit solution:
1. Everything in one place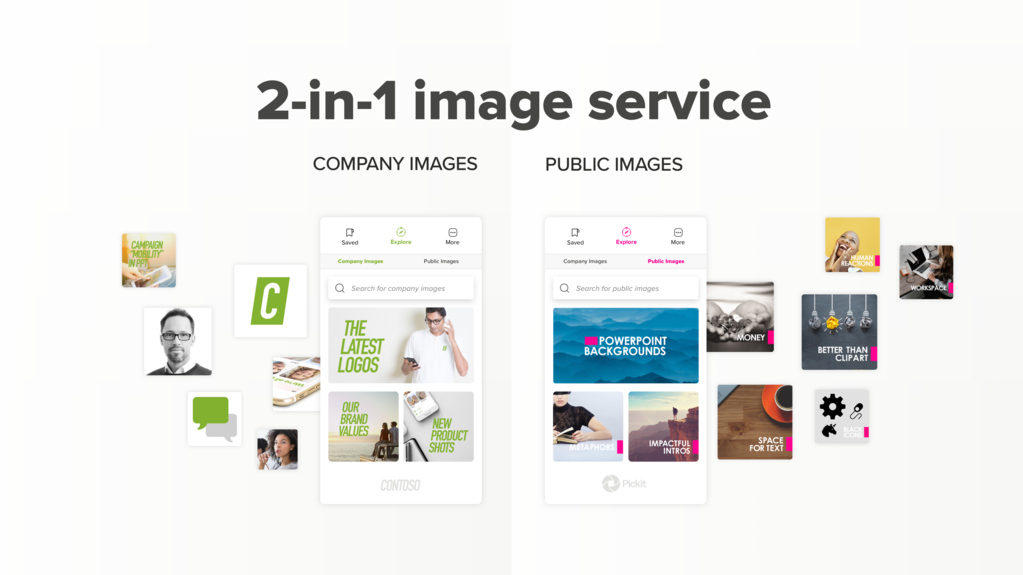 Our commitment is to simplify the way you work and help you increase your productivity. One way we do this is by rolling two separate services into one so your company can store existing images and source new ones in the same place.
Pickit 2-in-1 will enable you to store all your visual assets in a single location and distribute them to your team inside PowerPoint, Word, Teams and the web. This is a key way to empower employees, unleash creativity and achieve better brand control across the company.
2. A customizable mini-guide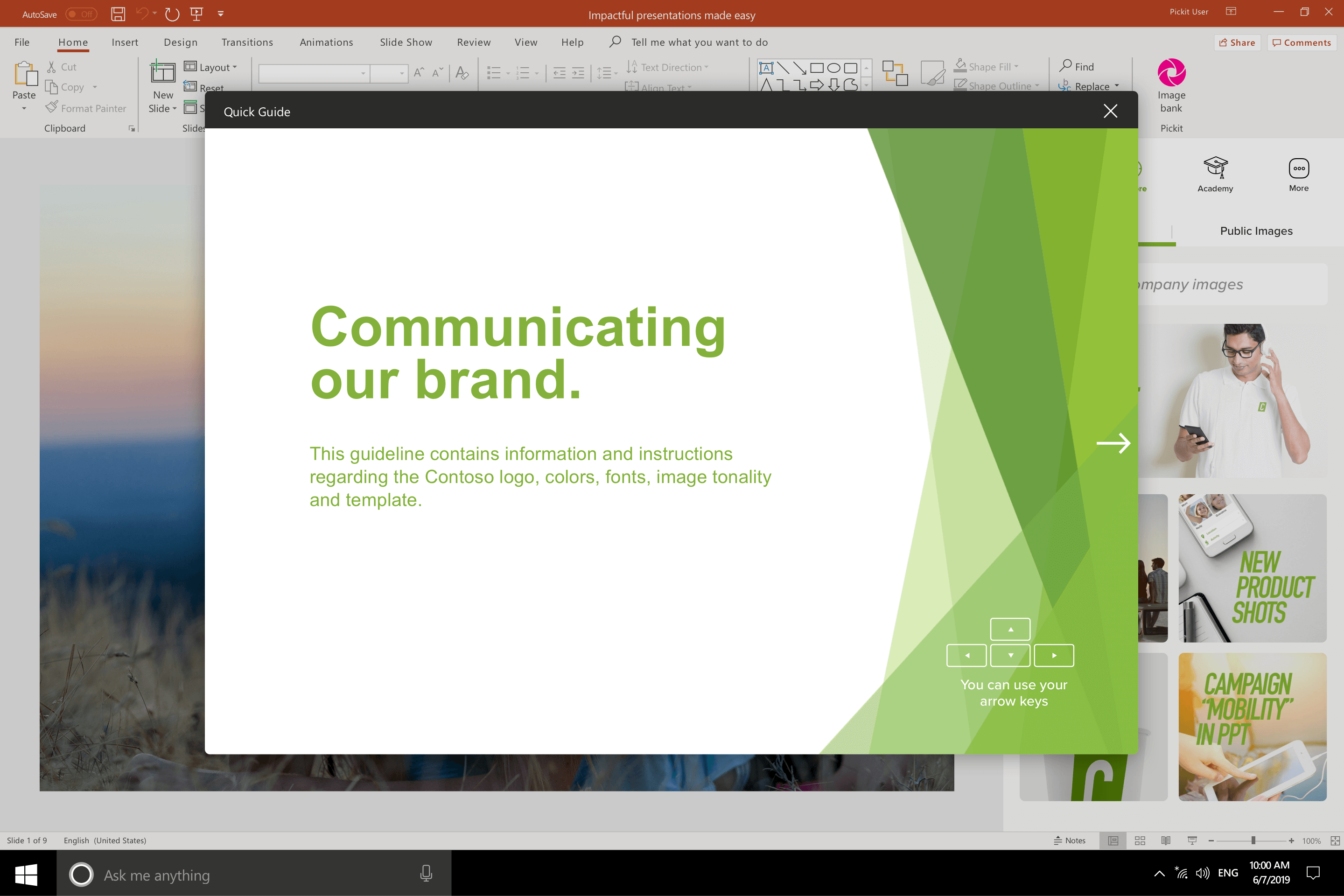 We've created the mini-guide where your admins can publish brand guidelines right alongside the company image library and inside the programs they're already using.
Rather than a lengthy brand guide PDF buried in a folder somewhere and read by few, the mini-guide enables you to deliver bite-sized bits of relevant info when and where people need it with the help of the Pickit add-in. How does that sound?
---
---
3. Simplified brand consistency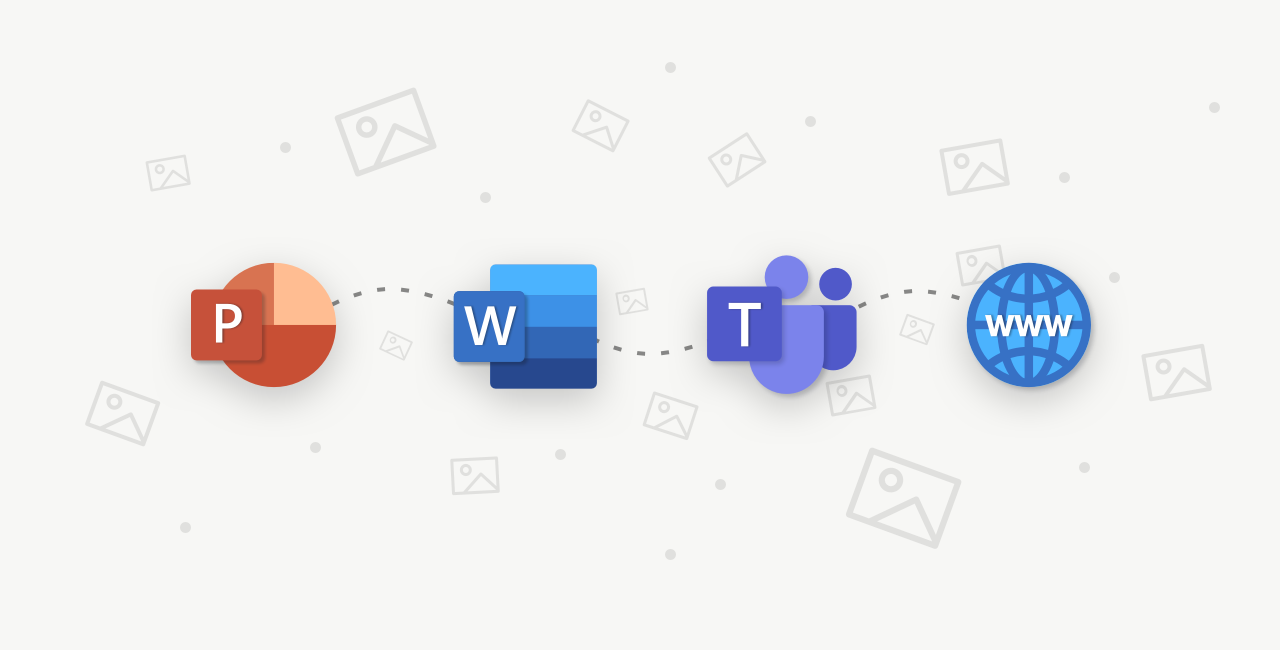 The benefits of putting all your content in one easy-to-access location will help you boost productivity levels and increase brand consistency. Integration with the channels where your colleagues work the most–whether it is in PowerPoint, Word, Teams and on the web–means you'll have that extra peace of mind, even when your team is working with less supervision either on-site or from a remote location. This means more time left over for you to focus on important work rather than policing coworkers.
Interested in seeing our service in action? Book a quick demo below.