You don't have to be a medical professional to give a presentation on health. It's a topic that can cover a broad range of themes, from healthy cooking and nutrition or sports and fitness to mental well-being in the workplace or classroom.

But just because you're tackling a tricky topic, doesn't mean you can't use dynamic images to help illustrate your point. That's where Pickit comes in. From athletics to anatomy, we have a large selection of images for presentations to help you represent all aspects of physical and mental health.
Move Those Feet!
Google the word "exercise", and you'll get a whole load of images thrown back at you. But don't get too excited: the majority just show smiling runners barely breaking a sweat. And let's get real–exercising isn't ever going to be picture perfect. It's sweaty, exhilarating and endorphin-pumping–so reflect that in your images.

Try using pictures of people dancing. Nothing makes us want to move our feet more than seeing others bust a move.





Healthy Mind
As the world wakes up to the importance of topics surrounding mental and spiritual wellness. Mindfulness, meditation, and physical practices such as yoga have all been shown to boost calmness, relaxation, and self-reflection.

So take inspiration from these ancient practices when choosing your images. Or even include photos of nature. From peaceful countrysides to awe-inspiring mountain ranges, nature can have a profound effect on our mental wellbeing.



Think Outside The Gym
When considering health, remember that exercise is more than time at the gym. Images of people lifting weights or running on the treadmill might be a popular choice when thinking about exercise, but they're hardly inspiring.

Instead, inspire new ideas with your images. How about a spot of ice skating? A game of Ultimate Frisbee? Or even an afternoon of surfing?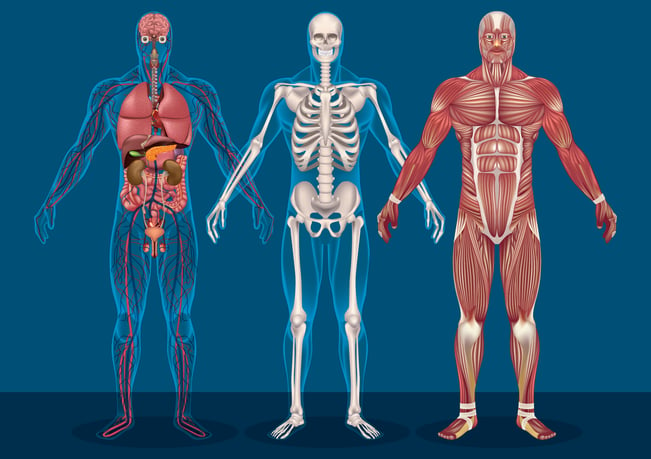 Anatomy
Sometimes you have to get under people's skin in a presentation. But that doesn't mean you can't illustrate it. Pickit features some incredible anatomical images, showing bone structure, organs and muscle in the most interesting – and least gory – way possible.