Imagine your average office stock photo. You're thinking of smiley office workers, a spreadsheet, and a shiny white desk, aren't you?
How do we know? Well, we've seen all the same shots as you (and the rest of the world), and to be honest, we're a little tired of a lot of traditional stock images. They're often predictable, boring, and unrepresentative. Three things you definitely don't want to let anywhere near your PowerPoint. That's why we're offering something different.
Here are 3 ways Pickit is adding some authenticity to the image industry.
Our database is curated by people AND robots
We've all become self-taught Googling experts, so finding a vaguely relevant stock photo isn't too much trouble. That's until you start looking for a free image that's both legally cleared and exciting enough to keep your audience from nodding off. And you want your images to be relatable, authentic, and credible.
The good news is, with Pickit that's just not a problem. We combine smart AI and good old-fashioned hand curation to organize our images into popular themes. It's logical, it's intuitive, and it just works.
You can crowdsource missing images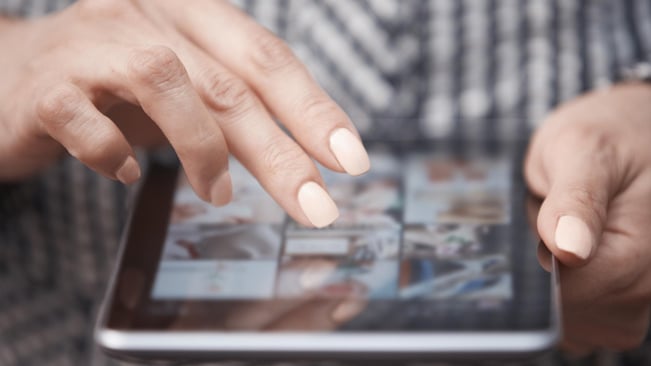 Still can't find what you're looking for? Just ask.

Creating an Image Request is like having the world's best photographers on speed-dial. You simply tell the crowd your vision, and they'll go above and beyond to deliver. Whether you're looking for a bespoke graphic to promote a competition or a photo from a particular event, you're guaranteed to find it among our pool of talented photographers and artists. It's the perfect way to get just the right shot for your project.
---
Read more: How Pickit Can Help You Be a More Creative Marketing Manager
---
It's a less generic image bank
Every business has a folder of images they turn to time and time again. Maybe they all match your brand's color scheme or (more realistically), they're the only ones that are legally cleared.
So why not shake things up a bit?
Thanks to Pickit Business, it's easy to tailor your own image bank. Personalized cloud-based folders allow your whole team to access the same images, and even add some of their own too. Meaning you can sleep easy knowing your images are legally cleared, on-brand, and anything but cliched.