Long gone are the days when CMOs or other managers could settle for showing off some creative genius. For a while now, the best marketers have rolled up their sleeves and put both their IQ and EQ skills into practice.

But this year, things are changing again. In 2017, successful managers will need to launch strategies that encourage diversity, collaboration, and future-proof leadership. Here's how.
1. Balancing data and creativity
We've said it before, and we'll say it again: the future-minded manager needs to be able to balance their creative streak with their analytical skills. Known as a "both-brain" approach to marketing, the idea is that by nurturing your left and right brain, you can jump effortlessly from task to task.
Whereas old-school marketers might stay firmly in the creative realm, the tech-savvy ones know that to get the most out of a campaign, they need to be put their number-crunching skills to the test as well. This is where a bit of both-braining comes in. It celebrates creative thinking, while also encouraging the analytical insights that are vital to any modern campaign.
2. Building a collectiveness within the company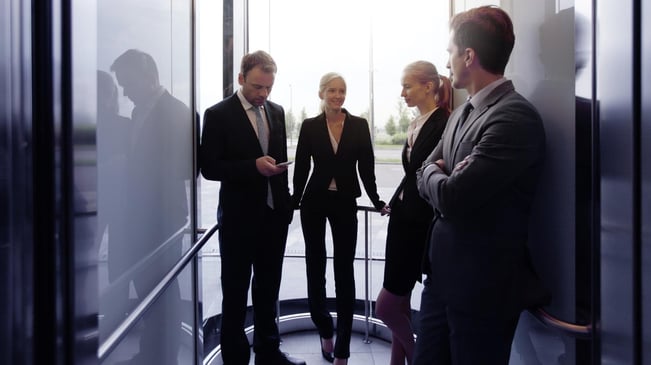 Just because 2017 will see you take on even more roles as CMO, doesn't mean you need any less people. In fact, collaboration has never been more important. Now's the time to supercharge internal communication so that you can make the most of your team's skillsets.
And it turns out cooperation isn't just good for creativity, but for business too. According to the 2016 State Of Marketing report from Salesforce, high-performing marketing teams are almost 20 times more likely to be exceptionally good at collaboration than other businesses. A fact that demonstrates the importance of seamless communication, both for your mental wellbeing and your bottom line.
---
Read more: Signs your leadership style might be outdated
---
3. Adapt your leadership style for tomorrow
CMO's have a tough job. Not only do they have to learn from the past, but they've got to look to the future—all while keeping on top of the present. Not an easy feat.
But keeping an eye on future developments is vitally important. As Dara Royer, CMO at Mercy Corp, explains it: "Those who are following today's trends may realize they've arrived at the party a little late." And trust us, in marketing, there's nothing fashionable about arriving late.
That's why the CMO of 2017 needs to have a game plan. Leading a business into the future means learning to move forward in transformational ways, without sacrificing the small things that make your brand such a success.